The (quite literally) long awaited arrival of my October box happened yesterday while I was at work so I held out till this morning so I could photograph everything properly. This month sees 2 special edition boxes and everybody has been patiently waiting to find out if they are a #GlossyUnicorn or a #GlossyMermaid. Opening the black box revealed what I already knew, I am Team Unicorn!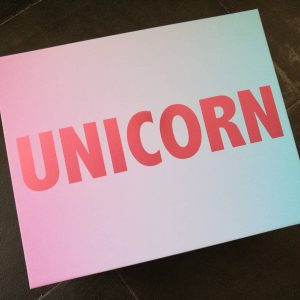 There has been a bit of an uproar on social media about the lateness of the box this month. From the sounds of things, Glossy HQ has had an amazing month for sales and they just had more ribbons to tie, but look at the great job they have done!
This box is so pretty, inside and out!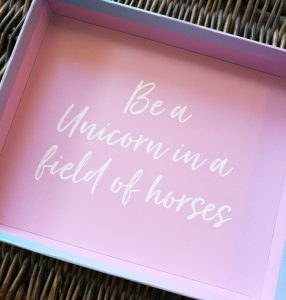 I've actually had the above saying as my WhatsApp background for over a week so this was clearly destiny.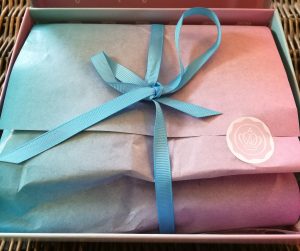 So much effort has gone into the box this month, it made waiting a bit longer for it to arrive totally worth it.
Again, I knew a couple of items that were going to be in the box this month, I should really stop looking at the previews but I just can't help myself.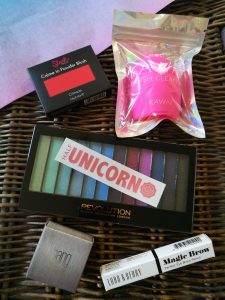 So this month we have 5 full size products which are:
Sleek Crème to Powder Blue
Kawah Brush Cleansing Egg
Makeup Revolution Palette
Lord & Berry Magic Brow Pencil
Bang Beauty Cream Colour
A Unicorn Sticker
I have already been playing with most of the products this morning so it won't be long before my review is posted I'm sure.
If you want your own monthly treat for just £10 then just click this link-
https://gbx.to/r/UKCI=NTIzNTI5