The Toddler Years – A Series Of Tales And Tantrums
Everyone says having a newborn is hard; sleep deprivation, feeding every 3 hours…. These people have not had a toddler yet!
Yes ok, doing night feeds takes its toll, for some it lasts ages, for others it takes a couple of months. But babies do nothing! They eat, they sleep, they shit… Repeat for 24 hours.
Toddler parents are a whole different level of tired. A lucky few will have a toddler that sleeps through every night but this does not mean the parent is any less tired.
Have you ever wanted to go to bed at 7pm because you're mentally exhausted? Have you ever drunk that much caffeine you've given yourself the shakes? No?
Toddlers are like a whole different species. You give birth to this perfect, tiny little bundle that has completely ruined your vagina/stomach/both (delete as appropriate). You spend days and nights awake, catering to its every whim and just as you think it's getting easier…. BHAM!! Toddler!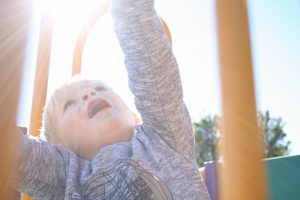 Parenting a toddler is like trying to control a honey badger. They look quite cute but piss it off and it'll drop a stink bomb and bite you so hard you need a tetanus jab and stitches. Possibly even plastic surgery.
The toddler learns its favourite word quite early on. The word "No" becomes commonplace in every household.
Parent: "We're having pasta for dinner"
Toddler: "No!"
Parent's inner monologue: "It wasn't a question.."
The word "No" will also be said by the parent, many times a day.
*Toddler picks nose and goes to wipe it on the TV screen*
Parent: "No! Not on there!"
*Toddler does it anyway*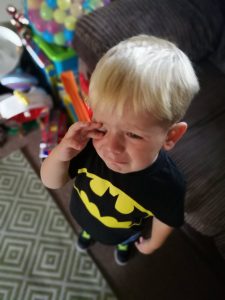 You could turn this into a drinking game: take a shot every time the word "No" gets said through the day.
*Disclaimer* don't do this because you will die!
The Toddler Years – A Series
I have started this blog series as an insight in to toddlers and their behaviour. I don't think any parents will necessarily learn anything from it but I think it will give new parents an opportunity to see what they have got themselves into. It's also a nice realisation that you're not the only one going through it, because we do imagine we are!
Every other week I will be having guest posts from other toddler wranglers who have stories to share about their precious little humans. Including one from my own Other Half.
I'd like to take this opportunity to thank them in advance because I know first hand how much time toddler's take up. Finding time to write additional blog posts is not easy!
So, let's enjoy these posts about the toddler years and the fact that we're not alone in our struggles with raising them.