The Toddler Years – Plastic Tat
Welcome to another edition of the Toddler Years Series!
If you haven't read these posts before, where have you been? Don't worry though, you can read the previous one here.
This week's post is written by the lovely Jo from A Rose Tinted World.
She writes about parenting, lifestyle and sewing over at her blog http://www.arosetintedworld.co.uk. Go check her out!
But that's enough from me….
Plastic Tat
I met one of my oldest friends last week who is also a toddler mum. Invariably, the conversation came around to the Christmas question. What were her two children getting (10 and nearly 4)? 'Plastic Tat' was the acidic response.
Now, I wasn't totally surprised. I only meet said friend a few times a year, at a large shopping centre. Over the last 10 years, she has often had a small child with her. And pretty much always one of the topics of conversation has been about how all the toys are just 'plastic tat'.
Over the years, even before I had a child of my own, I'd followed my friend and her first child into the toy department of John Lewis, Hamleys and the Disney shop. We have both gasped in horror as said child expressed a deep need for the latest fad. My friend's little girl has seen Sylvanian Families, Shopkins, Hello Kitty, My Little Pony and many a Disney heroine grace her toy box.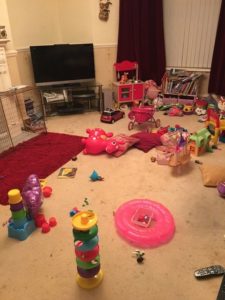 And the predominant common denominator to all of these? Tiny itty bitty bits of plastic. Plastic dolls, with plastic shoes, plastic accessories and…you get my drift. My friend would complain how her life was taken over by all these tiny pieces of plastic. How not a single day went by without her hoovering one up. Or standing on one at 3am as she walked across her landing.
In my single lady no children way (pre 2015) I'd chuckle to myself. And drive home to my pristine house with my cream living room carpet. No plastic tat for me, thanking you kindly.
But now?
I appear to have my own plastic tat magnet. She is nearly 3, and shows no sign of stopping in her bid for world domination of all things small and plastic. My house has strangely become a haven for small pieces of brightly coloured tat. Little figures and blocks. Money and vegetables.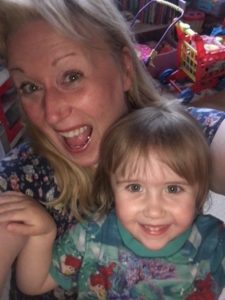 I've finally realised what my friend had been saying for all these years. In fact, she has actually contributed to the plastic tat in my house by giving me some of the plastic tat that I'd bought her children over the years. Some would call this payback. It actually makes the best ecological sense.
Why buy new if you can get it second hand or handed down? It makes so much better sense to pass it to someone you know, sell it on or donate to charity than it end up in landfill sites where it won't degrade for aeons.
Do you need to buy plastic? Actually some of the best toys that I have bought for my toddler have been wooden.
Yes, I agree, there is always going to be that 'this years' model or toy that you have to buy new, but do we really all need to buy so much?
This year, remember. Plastic is for lifeEVER. Not just for Christmas. Spare a thought for the planet. And for those of us who are enduring the living hell that is 'plastic tat'.
P.S. My living room carpet is no longer cream. I have a toddler.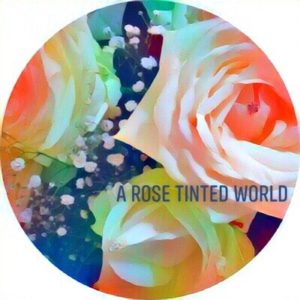 Thanks Jo!
Wouldn't it be a dream to still have nice cream carpets and pretty wooden toys that actually match the décor! Ha! One day maybe…
You can find Jo over on her social media pages:
instagram: https://www.instagram.com/arosetinted
twitter: https://twitter.com/Arosetintdworld
facebook: https://www.facebook.com/Arosetintedworld
Go give her a follow and join us next time for another episode of The Toddler Years.