5 Things I Wish I'd Known When I Started Blogging
I had a bit of a wobble with blogging this week and wanted to pack it all in. This post has been in my notes for a while so I thought it was the perfect time to post it. Here's what I wish I'd known at the start.
I only started blogging because quite frankly, I'm lazy. My Instagram page had amounted a few thousand followers and I was bored of repeatedly writing the same recipes.
My idea was to be able to direct people straight to my blog when they asked for something. It was also the place I could write about anything else I wanted too. I had always wanted my Instagram page to be more than food. They were the posts that got me the best reactions though so I stuck with it.
Anyway, I digress. My blog was initially named After Baby as that was my Insta handle but after a year of blogging and 2 years on Instagram I decided I wanted a rebrand. My baby was now a toddler and I wanted to try and move away from what I had solely been doing, I needed a new name!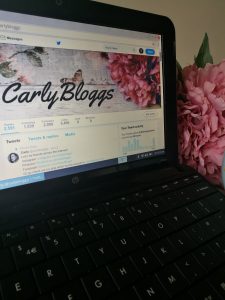 I went self-hosted and changed my name on everything to Carly Bloggs just 5 months ago.
A lot has changed in the 18 months that I've been blogging and I've learnt even more in the last 5! So I thought I would share a few tips on the things I know now. These are the things I wish I'd known in the beginning….
1) Go self-hosting as early on as possible.
I wish I hadn't of left it so long mainly because of the DA score. My DA (Domain Authority) would be so much higher now if I'd been self-hosted from the start. It takes time and work to build it and even though I work a lot harder to raise the score now I wish I'd done it from the beginning. Working with brands can depend quite a lot on this score. Many of them will be looking for a score of at least 25.
2) Join Twitter.
I made a Twitter account to go alongside my blog but it was the last platform I joined and what a mistake that was! The blogging community on Twitter is amazing! I find it's an essential tool to boost your blog traffic. Everyone is super supportive and there are so many Retweet accounts that are literally there to help promote you. I feel like I have built some really good friendships through Twitter and it's so nice to have a boost from the blogging community when you're feeling a little lost.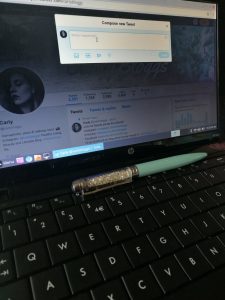 3) You don't have to have a niche.
I had tried to stick to just recipes and beauty to begin with but I soon found myself wanting to write about anything and everything. A Diary section was added to my blog initially but I didn't really use it. It's now one of my most used categories.
I haven't found that any particular category does better than another though so I'll happily just carry on posting about whatever I fancy whenever I fancy. I also plan on using the section about the kids a little more….
4) Coming up with content can be hard.
If you commit to posting a certain number of times a week then you can run out of ideas. Also, with a job and a family I find it hard to find the time to write. Blog posts get started when an idea comes to me but then I have to go and do something so it gets forgotten about and I can't always get back in to a writing rhythm. Writer's block is also a nightmare! Just before I started on this post, I looked back at an old one that has been in my drafts for 2 months. It was awful! I know I was struggling to write at that time but today I've managed to smash out something 100x better about the same subject!
5) Blogging is time consuming.
To keep your blog and social media alive and kicking takes a lot of work. You can't just publish a post and expect people to read it, you have to promote it! I have Instagram, my blog, twitter, a Facebook page and Pinterest that all have to be kept updated and kept active. Algorithms are a bloggers nightmare and you have to keep up constant interaction in order to just get seen. Scheduling apps do come in handy at times. If I have a busy day ahead then I will always try to schedule things for Twitter and Facebook. There's also the writing of posts, photography, SEO optimization…. The list goes on. It's really not as easy as people think.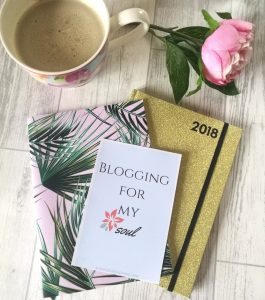 I hope this helps anyone who is considering starting a blog. I wish I'd know these things when I started but it's too late now. It's great fun and really rewarding but be prepared to spend every waking, and sleeping, moment doing something related to it. Yes, I do actually dream about blogging!
It's worth the time and effort though, I really do enjoy it. Even though it's basically another job.