I had to wait for breakfast this morning as I was missing an essential part of my doughnuts….. the bread. It was so worth the wait though as these are delicious! They're definitely a healthier version of a doughnut but also a nicer way of doing French Toast! Of course, mine are now made gluten free using gluten free bread.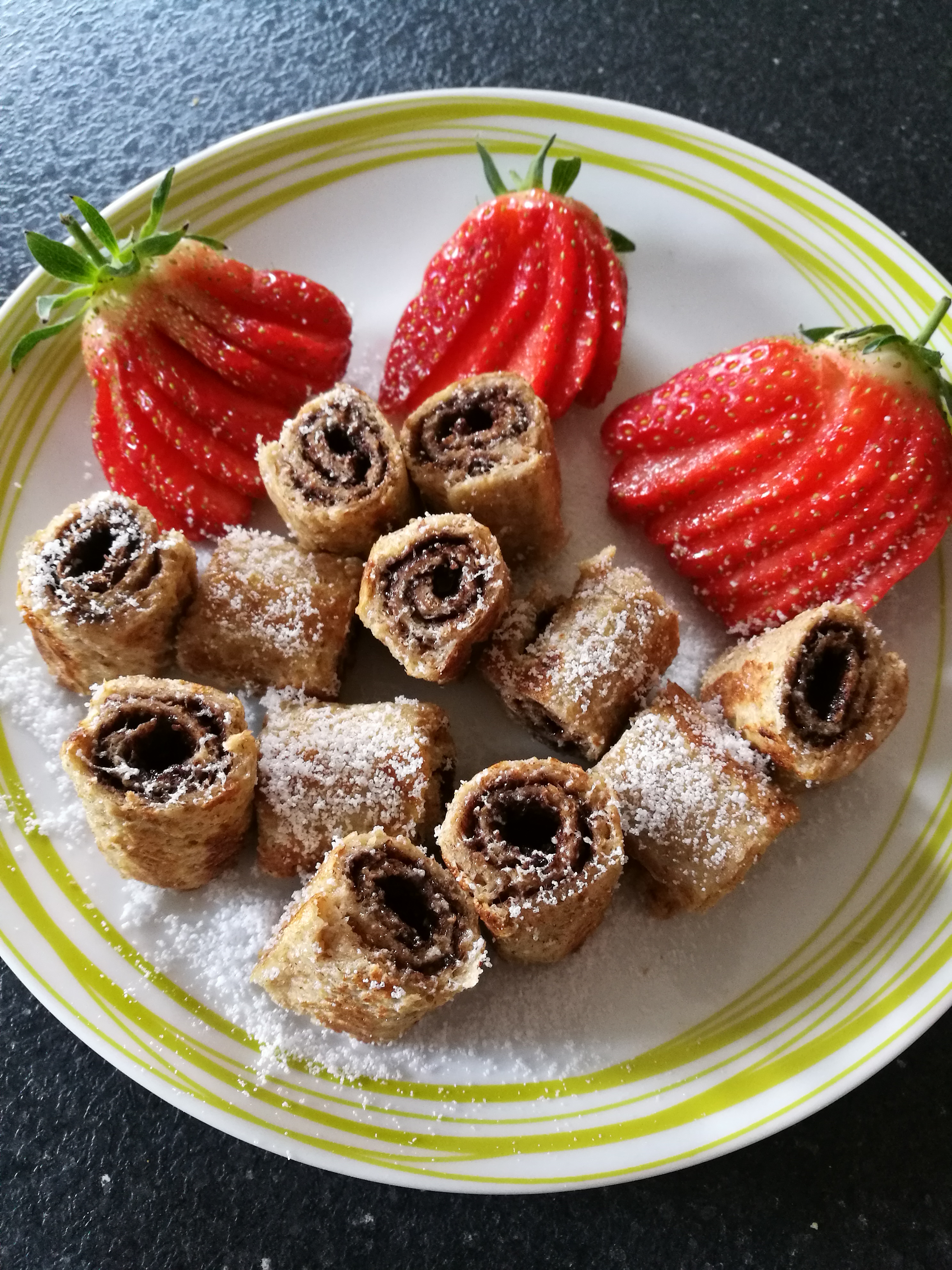 Ingredients (Serves 1)
2 slices of bread from a 400g loaf
2 tsp of Freedom Choc Pot
1 whisked egg
Pinch of cinnamon
Sprinkle of sweetener
Method
Take your bread and cut off the crusts then take a rolling pin and roll them as flat as you can without tearing them. Spread your Choc Pot (or jam works really well too) evenly over the flattened bread then roll them up. Cut each one in half. Whisk the egg with a pinch of cinnamon and dip your bread rolls in before placing them in a hot frying pan coated with spray oil. Keep turning the rolls to make sure they are cooked all over. Once browned and on the crisper side, serve with some speedy fruit and sprinkled with sweetener. I cut mine up again again once cooked to make little bite size pieces.
Enjoy!