I really do love receiving my Glossybox each month, you get such a variation of products to try and some of them you wouldn't pick up yourself in store. This month was very much a makeup filled box which I always manage to use pretty quickly so it hasn't taken long for me to review the items really.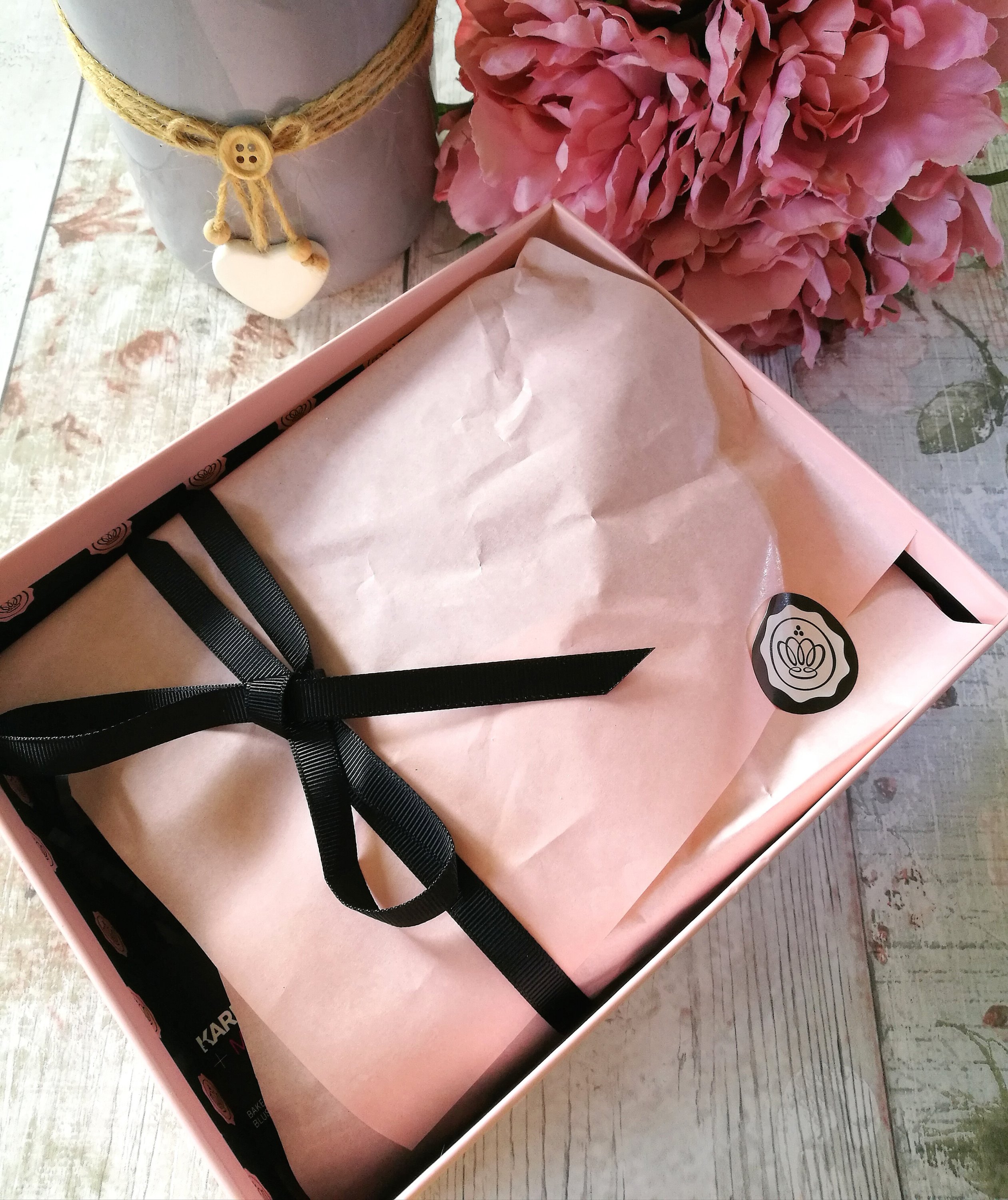 I'm not going to chat about the packaging again as I did go in to some detail in the review so let's get straight in to the products.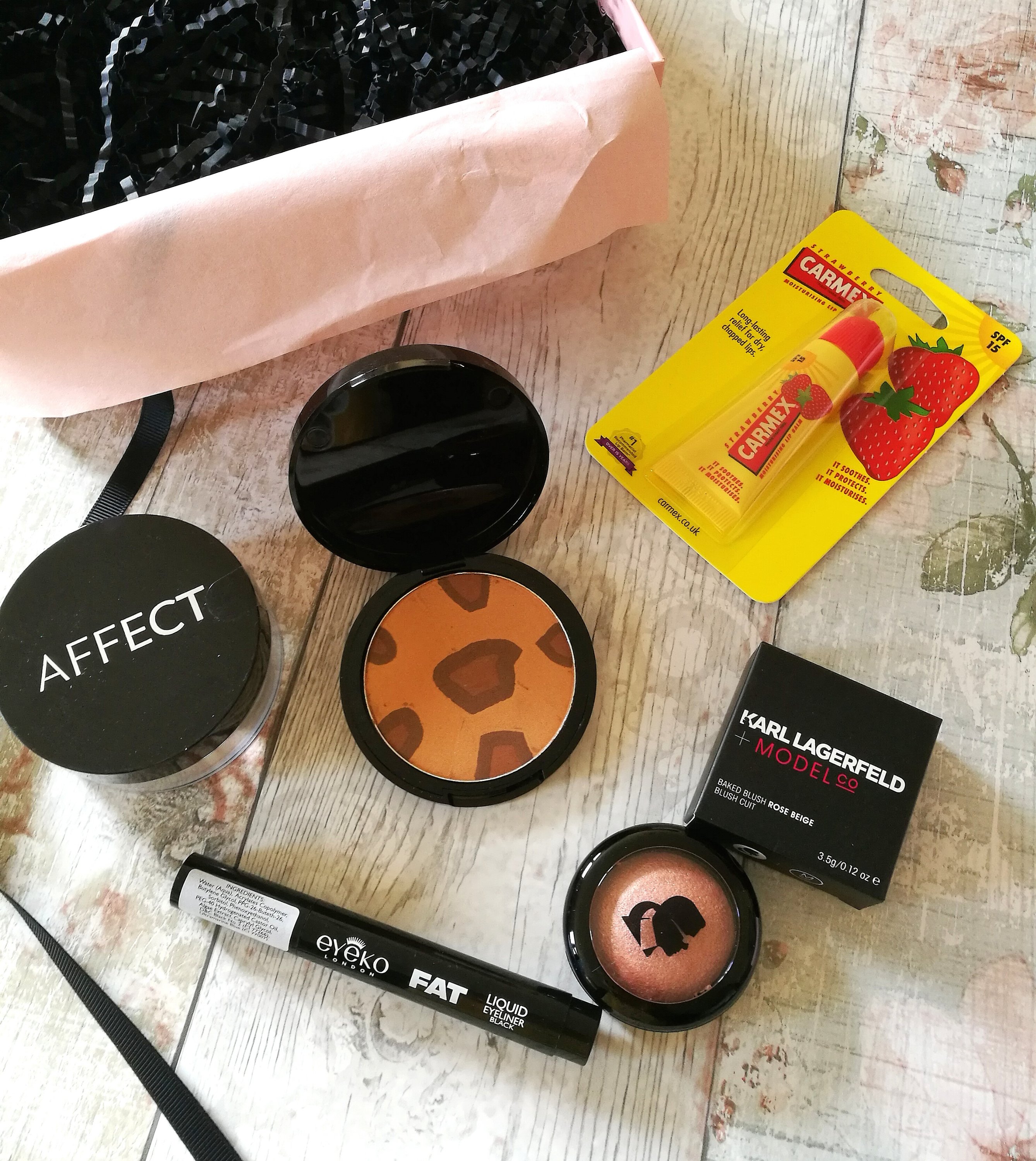 I do have a bit of an obsession with makeup and I'm looking forward to getting my dressing table at the end of the month so hopefully I can store it all properly and actually have everything to hand when I need it!
So anyway, from left to right (sort of):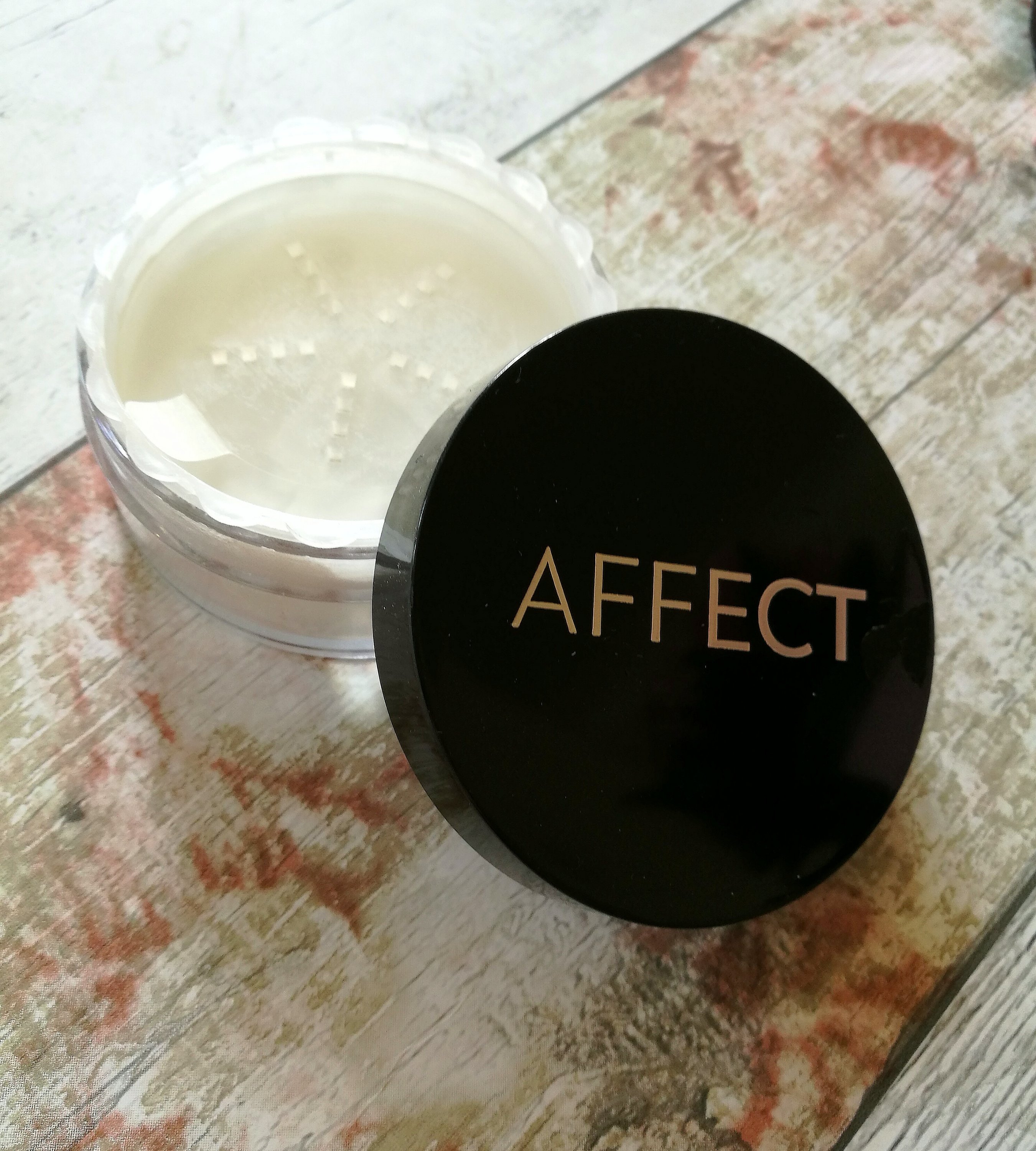 Affect Cosmetics – Matt Effect Transparent Loose Rice Powder
First off I've got to say, this was ridiculously complicated to get in to! You would look at it and think "easy, just peel the sticker off the top", WRONG! There was another sticker underneath the wavy edged plastic bit which was incredibly difficult to get out and then push back in. Once you've done all that though beware, the top lid doesn't actually screw on and even though you can "close" the holes where the powder comes out of, powder still goes everywhere in your makeup bag when the lid comes off. So top tip, it doesn't travel well! The product itself is easy to use, like any setting powder. I've still been using banana powder under my eyes as I feel it covers the dark circles better but this gives a lovely matte finish to the rest of my face. I think £9.35 is a totally reasonable price for this and I would buy it again if they changed the design of the lid to a screw top.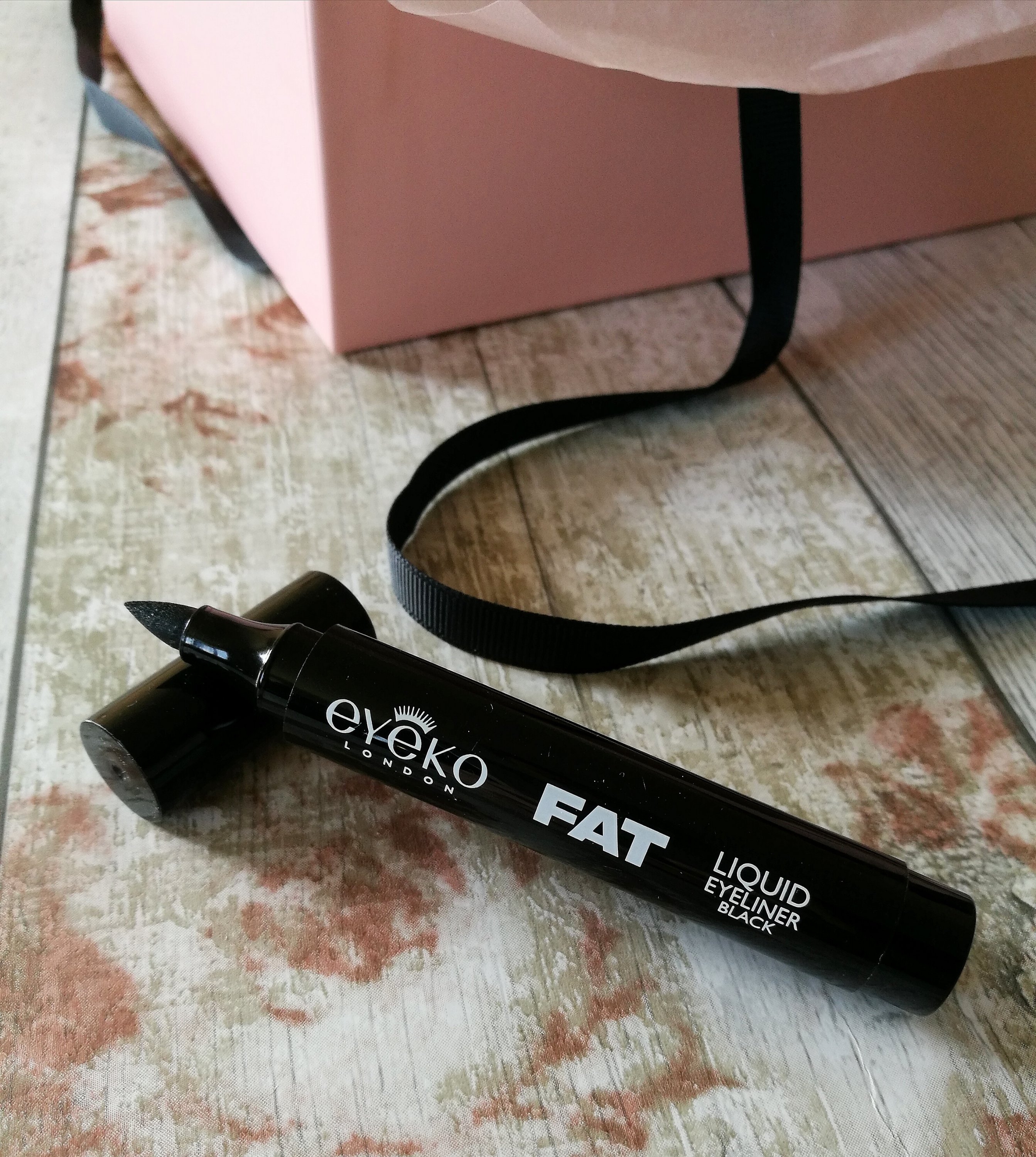 Eyeko London – FAT Liquid Eyeliner
I have only recently bought a liquid eyeliner pen with a wing stamp so I was a little bit disappointed to begin with knowing that this was coming. I will say though, this is so easy to use! The size of the tip gives a nice defined line and I've even managed to do my own wings a couple of times which I've never managed before!! The only downside I have is that it says it's smudge proof… I smudged it. I think that's more to do with my skin though as it does get oily by the end of the day, it's not like I looked like a panda though so I can live with it! I wouldn't pay £16 for it, especially as my new one from Wish lasts better and goes on just as easily but I did like it.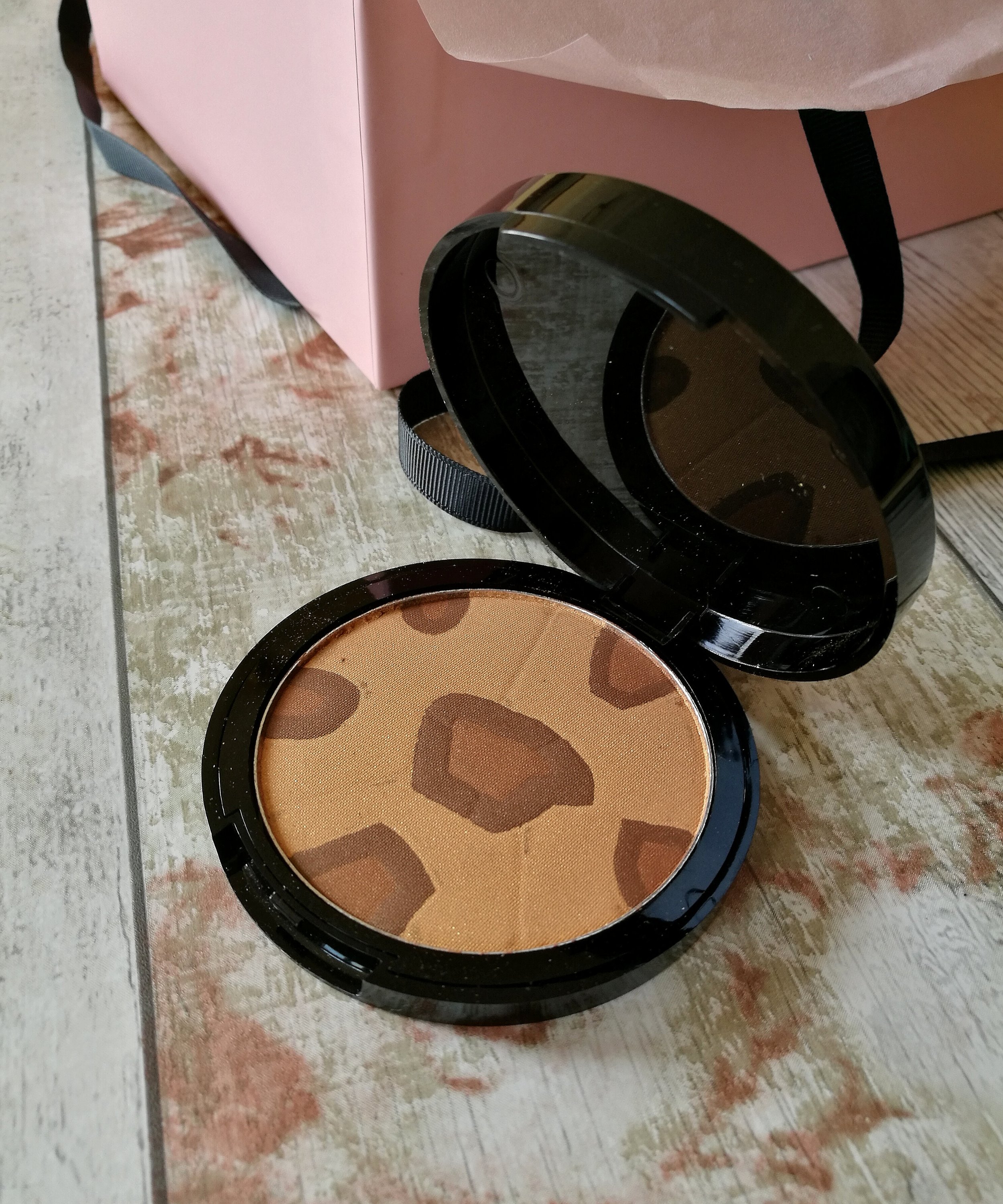 Modellauncher – Safari Bronzer
Biggest disappointment in this box as I've had it before, I still use it. It's a good bronzer though so I can't fault it but this one went straight to my daughter. I can't actually remember which box I received it in before and I'm lazy and can't be bothered to look back through all of the posts. I've done well though as this is my first double up in 12 months, it's just a shame I didn't get something I actually needed a top up of. I'm sure I probably said it last time, I wouldn't pay £20 for it but it's a nice compact bronzer.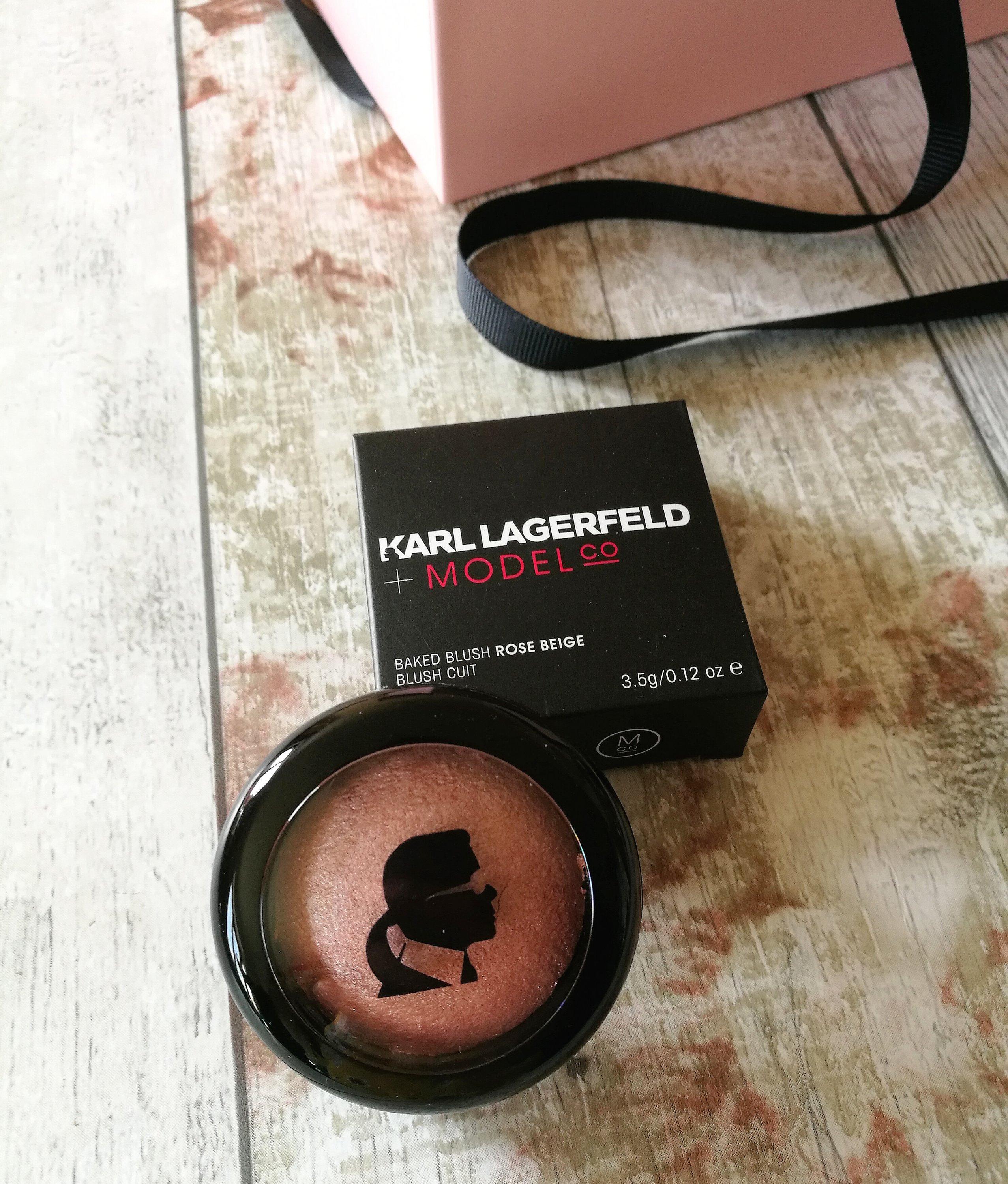 Karl Lagerfeld ModelCo – Baked Blush in light beige
I'd definitely say this was a highlighter/bronzer rather than a blush. It is a beautiful colour though and it gives a lovely sheen over your cheekbones. The colour is just perfect too, an almost rose gold. I love the packaging too, the Karl Lagerfeld silhouette is beautiful. There isn't a price on this yet as it is a Glossybox exclusive with no release date. I really like this and I think it will be a firm summer favourite.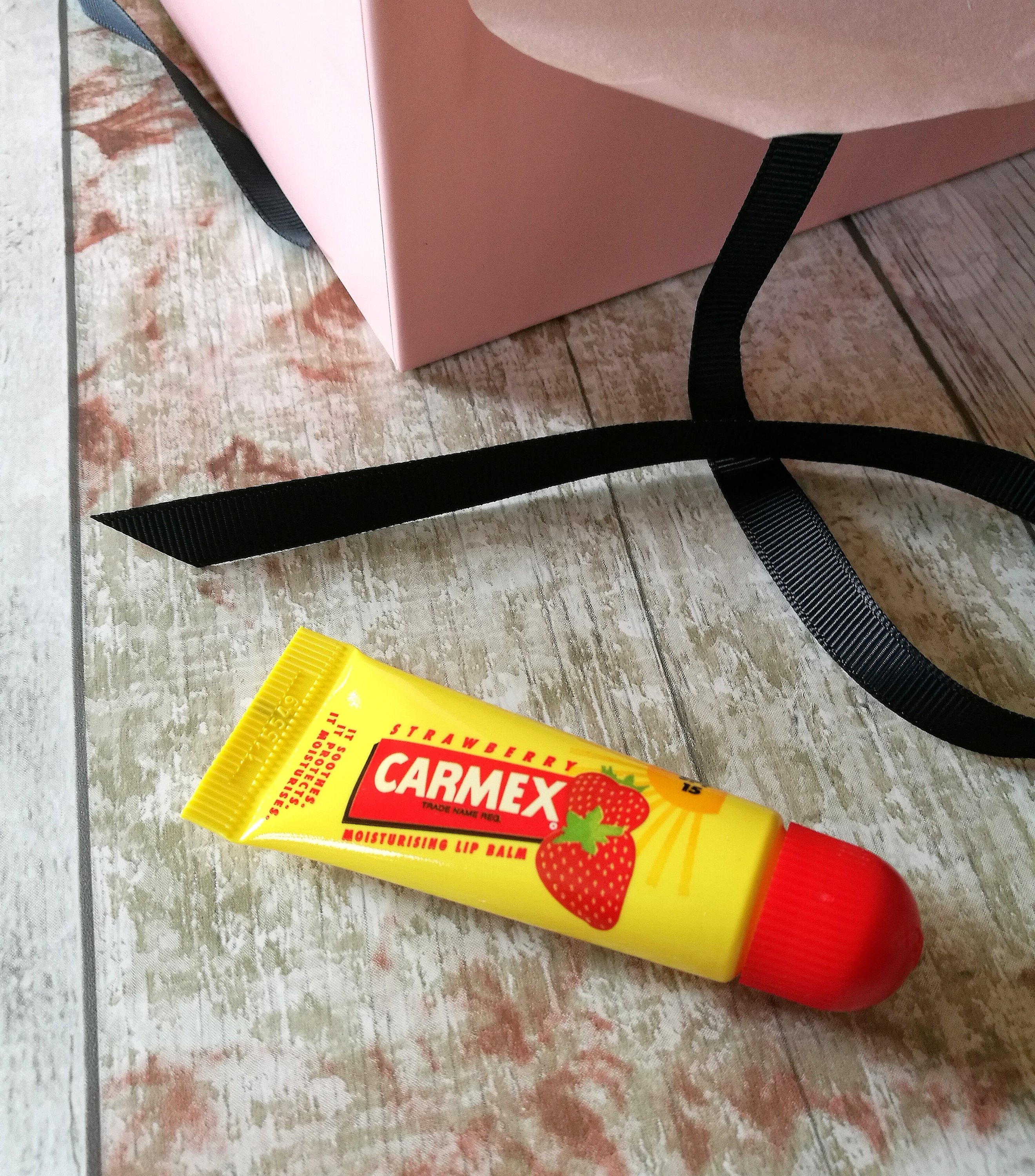 Carmex – Strawberry Lip Balm
Who doesn't love Carmex!! Their lip balms have been a makeup bag essential since before I was born! I love it though, it is so moisturising it repairs chapped lips in one or two uses, contains SPF and makes a great base for a matte lipstick which tend to be moisture sapping. The strawberry flavour/smell (I never know how to describe it as you're not eating it!) is lovely and it makes your lips tingle which gives a plumping feeling. Definitely worth £2.79 and as I said, it's a makeup bag essential!
So that's it for another month. I really liked getting a whole box full of makeup, it was just a shame I had a repeat. If you want your own box then go sign up here https://www.glossybox.co.uk/referrals.list?applyCode=CARLY-R25&li
and get 20% off your first box!
Thanks for reading!