July 19 Glossybox Review – Holiday Haul Box
The July 19 Glossybox was jam packed with holiday must-haves. From hair care to makeup, it had a little bit of everything. I know it's now August and the next box is out for delivery but I had to share what was in this one.
I've been getting a Glossybox for over 2 years now and I'm very rarely disappointed. There has been the odd double up, but only a couple of times. It's good value for money in my opinion and I can't see myself cancelling my subscription any time soon.
So let's have a little look inside this month's box.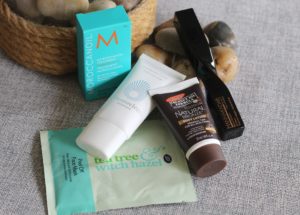 We have:
Moroccanoil Hair Oil
Omorovicza Cleansing Foam
Boots Peel Off Face Mask
Palmer's Natural Bronze Body Lotion
Manna Kadar Cosmetics Mascara
Let's start from the top shall we.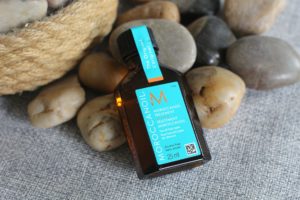 Morocconoil Treatment
This stuff is amazing! It's a multipurpose hair oil made with argan oil and vitamins. It can be used on wet or dray hair and for me it has been a dream!
I often have to be careful with hair oils thanks to my greasy hair. This oil doesn't affect it though. I've used it on my dry ends and it gives such a good shine! It tames flyaways perfectly and I am a little in love.
You don't need a lot so I can see this travel sized bottle lasting me quite a while. The travel size bottle is worth £13.45 but the full sized bottle will set you back £31.85. Little steep for me but I do think it's worth it. I'll have to see how I feel after I've finished this little bottle.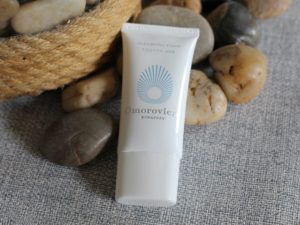 Omorovicza Cleansing Foam
I can't say I'm blown away by this cleanser. It has a nice foamy texture but it seems to bring out more spots on my face which I haven't had an issue with for ages.
Apparently it has a "healing concentrate system" but I can't say I've noticed it. The full price bottle will cost you £52……. I'll stick with my cheap Olay cleansing wash thanks.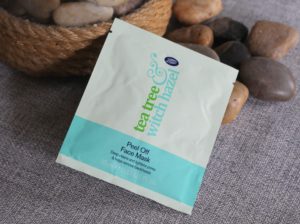 Boots Tea Tree & Witch Hazel Peel Off Face Mask
There were two different ones of these masks sent out this month. I received the peel off one and the other was a charcoal wash off mask.
I feel I've been a little spoilt by sheet masks these days. I've now become so lazy that even a peel off mask seems like a lot of effort. Just me?
I'm going to be honest, I haven't actually tried this yet. As I said, I'm just too lazy to be applying a mask. They go everywhere and get stuck in your hair and eyebrows. I just haven't got the patience for that right now.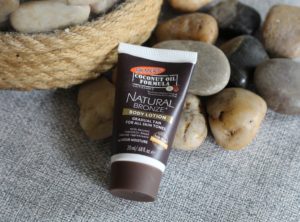 Palmer's Natural Bronze Body Lotion
I actually got sent a full sized version of this a couple of weeks ago. I hadn't yet tried it though due to bad previous experiences.
I used a self-tanning lotion when I was (much) younger and all I remember is it looking like I'd rubbed tea bags down my legs. It was not a pretty look.
Well, those types of creams seem to have come along well over the years. This definitely didn't leave me looking like a streaky mess. Being Palmer's it smells absolutely amazing. The texture is also fantastic and it leaves your skin feeling so soft.
I didn't see a dramatic tanning effect but there was definitely some colour. And at least I'm now not scared to use the full sized bottle I have. The full size bottle is £5.99 which is well worth it.
Then lastly…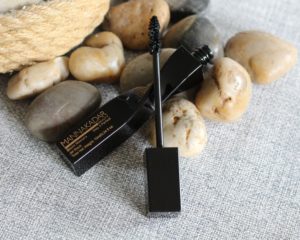 Manna Kadar Cosmetics Bloom Mascara
I initially thought the wand was broken when I first opened it. It looked like it had chunks missing but actually, after speaking to someone else, it is meant to be that way.
I have put this mascara through some rigorous testing! It has been worn down the beach on the hottest day of the year and I'm amazed by it. It actually stayed put!
I usually wear Clinique mascara but this has actually taken its place as my daily one! It gives great volume while separating and lengthening lashes. Almost giving them a false lash effect without the hassle!
At £23 I would buy this one again. I think it's worth every penny.
July 19 Glossybox – Want one too?
So that's my roundup of the July 2019 Glossybox done. Did you get it this month? What did you think?
If you haven't got one, but want to give it a go then click this link. It will give you 20% off your first box which is a bargain!
I already know there's a treat from Huda Beauty in the August box so get it quick!