June 2018 Glossybox Review
I decided not to do a reveal this month as I have quite a few beauty products to post about as it is and I am struggling to find the time to write up posts. It hasn't taken me long to make way through the products though so here's my review for this month!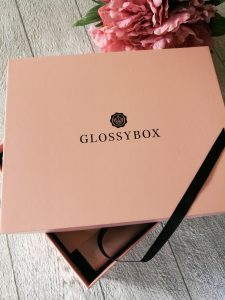 For anyone who doesn't know about Glossybox, it's a monthly subscription box that comes through the post and contains 5 different beauty products. It's a great way of trying things you wouldn't necessarily buy yourself and it's only £10.
We have the pink box again this month which is as beautiful as ever. This colour just photographs so well!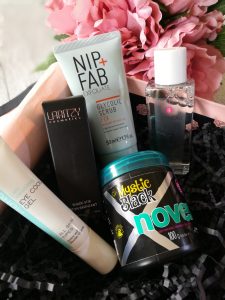 In the box this month we have:
Monu Skin, Eye Cool Gel
Laritzy Cosmetics, Shade Stick
Nip + Fab, Glycolic Scrub Fix
Gatineau, Gentle Eye Makeup Remover
Novex, Mystic Black Deep Hair Mask
So as always, let's start from the top of the list and work through.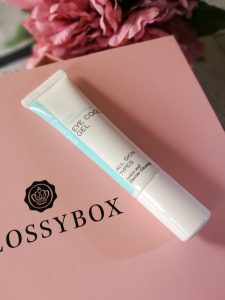 Monu Skin – Eye Cool Gel
This looks a lot like La Roche Posay, Hydraphase Intense which I have been using since February time and reading what it does, they do the same thing too.
This one from Monu Skin, I've had one of their facial oils before and absolutely love it! This is designed to soothe and refresh tired eyes and reduce dark circles. You don't need a lot of this product as you only use it on the under eye area and gently pat it on with your finger. I was comparing this straight off the bat so I had high hopes for it but unfortunately I was disappointed. It really does feel refreshing and it's nice to use when you've just woken up to wake your eyes up but, I didn't notice any difference to my dark circles and I don't feel like the skin under my eyes has been hydrated. Actually, I noticed my concealer went a bit dry after a while and I don't get that with the La Roche Posay gel. The price is also rather off putting, it's £24.99 which is £10 more than La Roche for the same amount of 15ml. It will last a long time but I'd definitely take Hydrophase over this.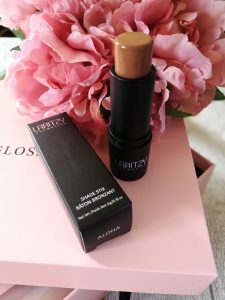 Laritzy Cosmetics – Shade Stix
I am not usually the biggest fan of cream/stick blushers and bronzers. I find them really hard to blend and it usually just looks like I've got some dirt on my face so I'll be honest, I wasn't holding out too much hope that I'd like this. It surprised me though. It sweeps on easily and blends out quite nicely just using your finger tips or a blender sponge. The colour can be easily built up rather than just leaving you with a brown streak on your cheekbones. I really like this and I think it's worth the £18 RRP. It'll last ages as you don't seem to use a lot for a natural, bronzed look.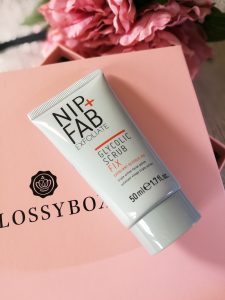 Nip+Fab – Glycolic Scrub Fix
This is only the 2nd Nip+Fab product I've ever tried and I'm so glad I got a full size one! I love a face scrub anyway so I was really excited to try this and I wish I could use it every day. The smell is ok, it's grapefruit and I'm not the biggest fan usually but this is an almost sweet smelling grapefruit so it makes it bareable. I can get over the smell though as this left my skin feeling amazing! You need about a 50p sized amount to make sure your face is covered but given you should only use this 3 times a week max, that will last a while. Because of that I could also swallow the £9.95 price tag for this small tube. It's a weekly treatment at the end of the day and even if this only lasts a month, I'm sure I waste more than that on junk food! It's definitely worth the money and it makes me want to try more Nip+Fab products!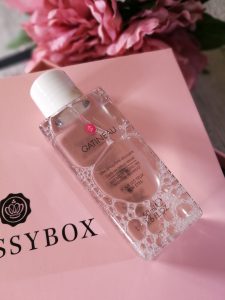 Gatineau – Gentle Eye Makeup Remover
Quite possibly the hardest thing to photograph EVER! I hate clear bottles.
I don't think anything can match my love for Baby Wipes and Micellar Water when it comes to removing makeup unfortunately but I hated this makeup remover even more than the one last month! I'm not actually convinced this is makeup remover at all, it smells (and stings) like nail varnish remover. I've only used it once and I won't be using it again. It's also £21 for a full size bottle…. Nope, nope and more nope.
Shortest review on any product ever lol.
Lastly…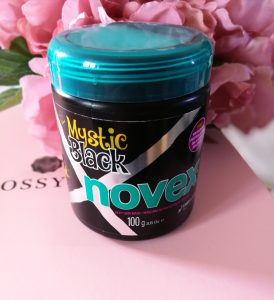 Novex – Mystic Black Deep Hair Mask
First off I have to mention the smell, it is incredible! It's one of those proper salon conditioning treatment smells. It's like any hair mask, apply to damp hair and leave it for 10 minutes then rinse. It did leave my hair looking shiny and smelling fantastic but I'm disappointed to say that my hair felt dry again the next day. I know my ends are in need of a trim so that may well be why but I was a little disappointed that my glossy mane was looking as rough as horse hair again. Still, at £11.95 for a full size 1kg pot I think that's pretty reasonable and I'm going to keep using this sample but I'll wait till my hair has had a cut next week.
So that's it for another month! As always, if you want your own Glossybox each month then click HERE and signn up to get 25% off your first box.