August Empties 2018 – What I've Used Up This Month
I've seen many a beauty blogger doing these types of posts. I thought I'd jump on the bandwagon and post about the products I've finished off this month.
I am not the biggest user of beauty products; I am very lazy (which you can read about HERE). That also means this won't be a regular thing unfortunately. It takes me a while to use products up as I don't tend to stick to the same ones day in day out.
But anyway, back to this month and my August empties!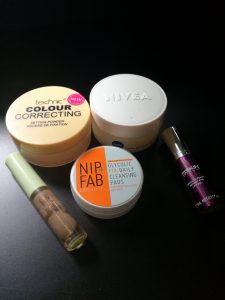 This month I have come to the end of 5 different products. This post is basically a run-down of what the product is, if it was any good and whether I'd buy it again.
As I do with my Glossybox posts (see here and here for my latest), we'll go in a clockwise direction.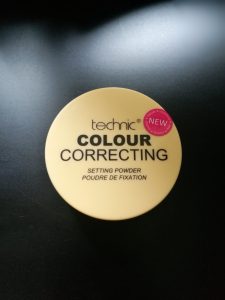 Technic – Colour Correcting Setting Powder
If you've read my Lazy Hacks post then you will know I am a fan of powder rather than a liquid foundation. This has been my most recent one. It's a banana powder which has worked perfectly for me during the summer as I have a warm undertone. Now the summer has all but gone, I need a more translucent shade.
I picked this one up around February time but didn't start using it till April/May. It was from an outlet store at a nearby shopping village and only cost £3.49. It has been great for me and given just the coverage I need. I even tried baking with it and it worked for the first time ever!
You can buy it online from https://www.mixmatchmakeup.com/technic-yellow-colour-correcting-setting-powder.html and it's £1 less than what I bought it for!
Would I Buy Again? Yes definitely! Not till next summer again though as it is a bit too yellow for my see-through winter skin.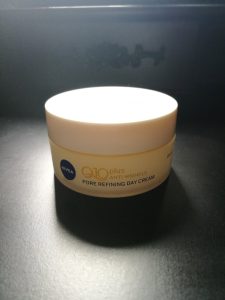 Nivea Q10 – Pore Refining Day Cream
My absolute favorite moisturiser! I swear by this cream and I'm sure it's the reason I have barely any wrinkles at 31. I have been using it since I was about 24 though.
I do have quite open pores on my face and I have tried all sorts of potions to try and reduce them. This seems to do the trick so I just stick with it.
I do only buy this when it's on offer, which it usually is somewhere. I think its regular price of £9.99+ is quite high but then I'd still buy it at that price if I was desperate.
You can buy it in pretty much any supermarket or beauty retailer.
Would I Buy Again? I already have, time and time again.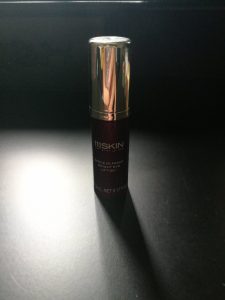 111 Skin – Space Defence Bright Eye Lift Gel
I received this a while back in a Glossybox but I haven't used it that much. As I said previously, I don't use the same products every day. This one became one of those I only used on special occasions. I found this gel AMAZING! It instantly made the skin around my eyes look brighter and tighter: a facelift in a bottle!
But. At £110 for a 15ml bottle, I would expect miracles! I was actually quite sad when I realised I couldn't scrape any more out. You can find it at 111skin.com
Would I Buy Again? If I won the lottery.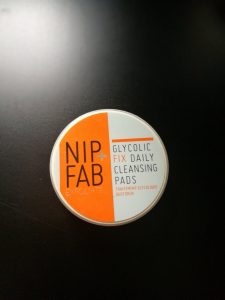 Nip + Fab – Glycolic Fix Daily Cleansing Pads
I picked this sample pack up from Amazon. They often do little samples for Prime members so it's worth keeping an eye out.
I wasn't actually a fan of these pads though. I didn't like the residue they left behind, it was quite sticky. Luckily I only paid 99p for 5 pads so I wasn't too worried. That's the handy thing about buying samples!
I also found they dried out pretty quick so I'm glad I didn't pay £12.95 for a full size pot.
Would I Buy Again? It's a no from me on this one.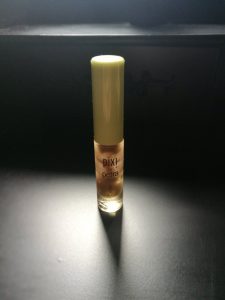 Pixie By Petra – Eyebrow Tamer
I will start by saying, this is not actually brown!
This is another Glossybox product that has been used quite often. Obviously, I fill my eyebrows in brown then go over them with this product which is why it is that funny colour. It started out clear!
I really liked this gel, it was easy to apply and held my brows in place for most of the day. I have since found a better product though which appeals to my lazy side far more: Brow mascara. At £12 I think I'd be more likely to go and buy a Miss Sporty clear mascara instead of this. I think they'd do pretty much the same thing.
Would I Buy Again – Possibly, but only if it was cheaper.
So that's my August Empties! Are there any of the products that you've tried before? Let me know your thoughts in the comments.
Hopefully I'll be back with another post like this but we'll see how long it takes me to get through a decent number of products!