The One! (Thanks Kylie Jenner)
I have a little bit of a lipstick obsession at the moment but I have been desperately searching for the perfect matte dark brown which doesn't sound too difficult but believe me, it's not been that easy. I have searched Superdrug and ordered online exclusives but they've not turned out to be what I wanted.
The search has only been going on for a couple of weeks but I decided to brace myself and order a decent one, especially as matte ones can be extremely drying and look chalky after a while. I was so excited when the postman posted this through my letterbox this morning: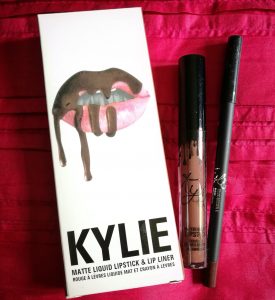 It was a toss up between this or a Jeffree Star but Kylie won just because it came with a liner too. This shade is called True Brown and it is dark, just what I wanted!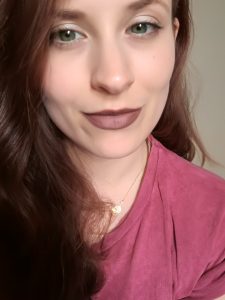 The liner isn't quite as matte as the lipstick but you can line your lips with the applicator pretty well anyway so it's not a problem.
The lipstick goes on so smoothly and dries almost instantly, it has such good coverage though! I have had it on all day and only had to top it up once, after eating lunch, and my lips are still really soft! No dry or cracked bits in sight!
I'm not much of a fan of the Kardashian/Jenner tribe but I have a new found love for Kylie, well her makeup at least.