I'm a bit behind on this, it's mainly because I have been so busy this week and my Glossybox had to picked up from the Post Office because I wasn't in when they tried to deliver it.
But anyway, here's this month's box which looks SO pretty!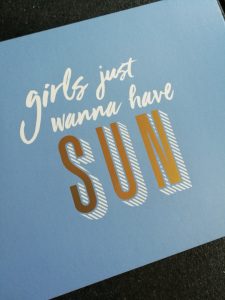 I'm loving these special edition boxes, they make such a nice change from the pink. I'm also loving the contents this month! Here's what we got: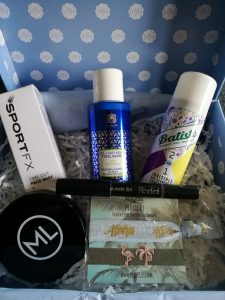 SportFX face mist + fix
 Model Launcher safari browser
Valquer hair mask
Rodial suede lips crayon
Batiste Dry shampoo + conditioner
Purelei bracelet
I will as usual test all the goodies then post a review once I'm done. I've already tried most of them so it shouldn't be too long. I will also have a blog post about lip crayons going out at some point as I now have a range of them.
Thanks for reading!