Cheap & Cheerful Face Masks
I love beauty products and all things a little bit girly. But I'm probably one of the least girly people at the same time. Adding to that, I am also a Mum. This means my beauty budget is pretty much non-existent! I am now a bit of an advocate of "Cheap & Cheerful" products.
Tonight I have decided to try a deep cleansing, peel off mask. This is a bid to try and combat the teenage spot outbreak I am currently suffering from. These cheap and cheerful facemasks are a staple at any teenage sleepover! I think we've all tried them at some point in our lives. But are they actually any good?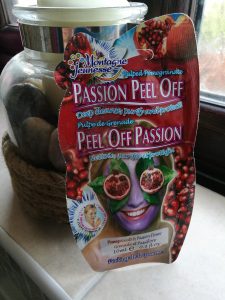 They're so easy to use and at £1 each you don't expect a lot from them. I have quite sensitive skin so facemasks can often be a no no for me. The last time I used one of these it wasn't too bad though. Here goes…
Using the cheap and cheerful facemasks
There's a lot in the packet, more than I actually needed! I ended up putting on quite a thick layer. It's a little messy so I made sure I applied it over the sink so any drippy bits could be easily cleaned. It's quite simply a case of slap it on, relax and leave it to dry for 15-20 minutes then peel it off. I'd like to say that I relaxed…. I'm a Mum, I mopped the floor!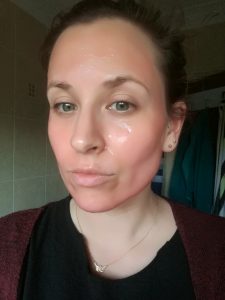 I felt a little bit like Red Skull or The Vision (comic book references, sorry). After the 20 minutes was up I attempted to peel it off….
It didn't go too great! There were quite a few patches of still wet mask left stuck to my skin which I had to wash off. This was quite likely due to the thickness in places though.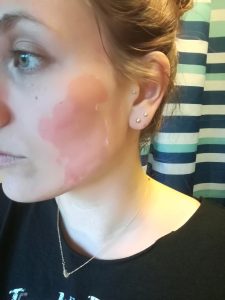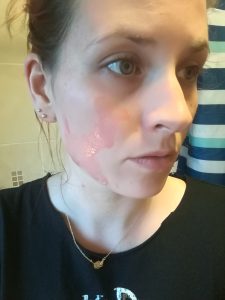 Overall my skin feels really soft. Though a little blotchy and red but that's quite normal for me. In my view, for £1 these cheap and cheerful facemasks are actually quite good. If I'd actually relaxed in the bath or something while I had it on it would definitely have felt like a treat.
I'm just desperately hoping it will help with the spots though as I've just been asked to do some modelling on Sunday!
Fingers crossed!!