February Glossybox Review
This month's theme was "Galentine" and it was definitely girly! The gorgeous, cartoony pink box is up there with my favourite designs and it was full of makeup treats that every girl needed this Valentine's day. So here's a quick reminder of what the box looked like:
See! How cute is that?!
The insert card was a little deceiving this month though as it had all the possible products on whereas you usually only get a rundown of what is actually in your box. Nonetheless I got a nice selection of products, all being things I hadn't tried before.
Sleek Makeup – Divine Eyeshadow Palette in Storm
Icona Milano – Emotion Allowed Mascara
Steve Laurant – Nude Pop Lip Tint
Ciaté London – Gelology Nail Paint
Studio 10 – Makeup Mist Glow-Plexion
As normal we'll start from the top of the list.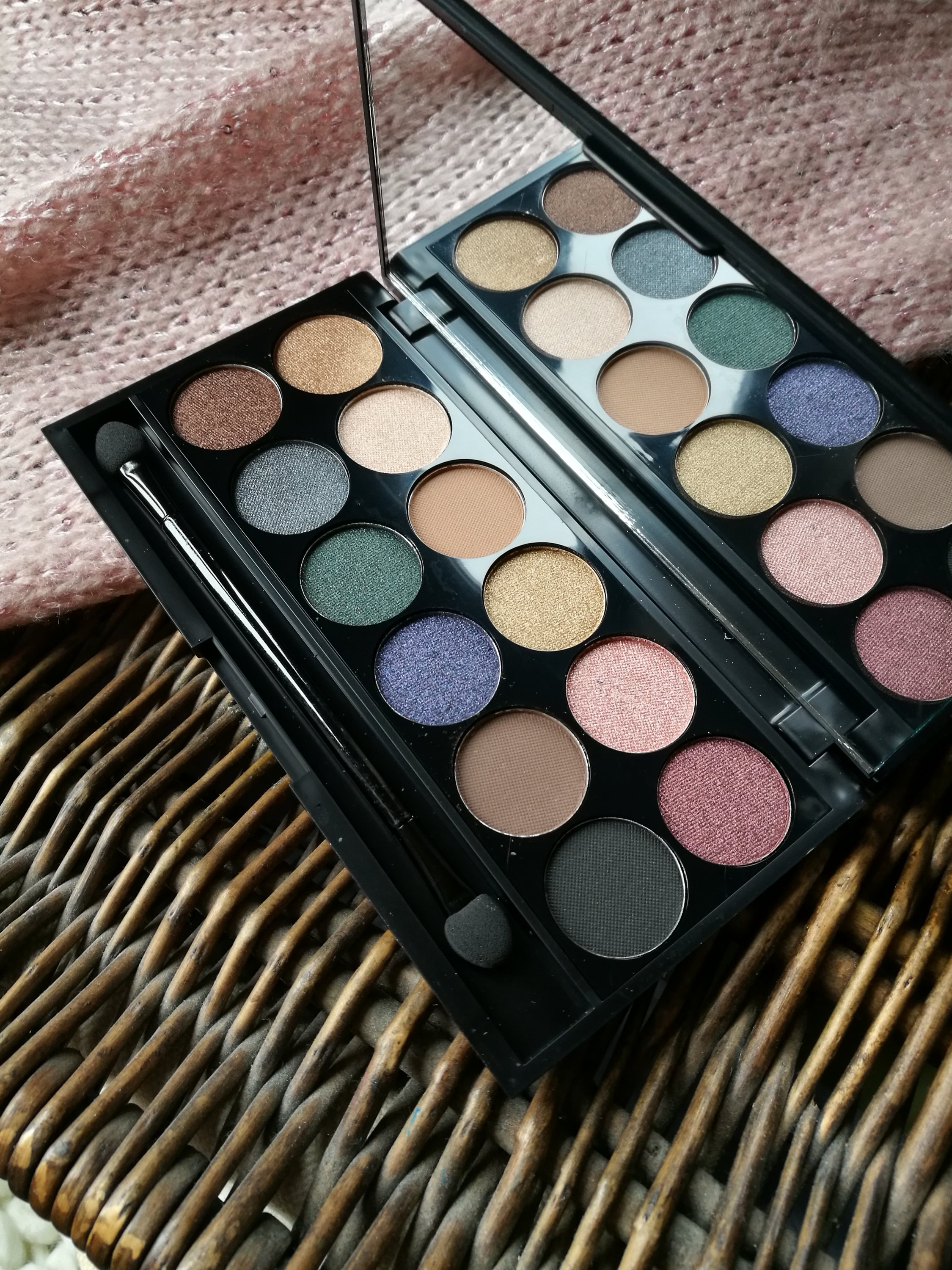 Sleek Makeup – Divine Eyeshadow Palette in Storm
If you have read my previous Glossybox reviews that have contained anything by Sleek you will be aware that I am not a fan. I gave my last palette to my 10 year old as "play makeup" because I found it really similar to the kind of makeup that comes with a Girl's World styling head. I was a little disappointed when I saw I had another palette from them but I'm always open minded and decided to swatch the colours anyway….
Apart from 2 of the colours (the 2nd and 3rd up) they came out really well and this is how pigmented the colours are from one swipe! Funnily enough though, the colours that didn't do quite as well have become my new daily favourites. I have got to say that I really like this palette! The colours are bold and blend really nicely, they're shimmery but not full on glittery like I found the last one. The price tag of £8.99 is definitely worth it too, I think this has a luxury feel to it without being overpriced.
Icona Milano – Emotion Allowed Mascara
I like a volume building mascara and this one is made out to be perfect for exactly this. I'm not so sure. Don't get me wrong, it does build volume but it gives you quite spidery, clumpy lashes. The applicator brush is quite thin so you almost paint it on to your lashes than comb it through. Because it's so thin I also managed to get mascara on my nose, cheek and in my eyebrow while applying it! It's not easy to remove from your skin either as it's waterproof, it's also difficult to remove at the end of the day. The waterproof element is also brilliant though; it lasted all day with no flakiness what so ever which is usually a big problem for me. I don't particularly need a waterproof mascara so I wouldn't spend £15 on one but I do think it's a good mascara and I will definitely keep using this one.
Steve Laurant – Nude Pop Lip Tint
First off I've got to say, I LOVE the packaging of Steve Laurant products! The rose gold colour is just gorgeous and this little pot it just stunning. Now for the product itself. It's a nude with a slight pink hint to it. I love a nude so this was perfect for me, my only issue is; you need super soft lips with no cracks otherwise they will show. Normally that wouldn't have bothered me but I haven't managed to revive my lips after my week stint in hospital at the end of January yet. I think the £17 price tag is a little high for what is essentially a glorified tinted lip balm, without the healing properties. I do love the packaging though!
Ciaté London – Gelology Nail Paint
I have a real issue with nail varnishes, they just don't last. I have to use UV gels and I have my own set but even still, they only tend to last a week before chipping and I end up picking them off. With normal nail varnishes they barely last 2 days. I gave this one a go and for a normal "gel" nail varnish it is pretty hard wearing. It lasted around 4 days before starting to chip but it has gone slightly dull in comparison to how it first went on. The mini size that was in the box is priced at £6 which I think is a really reasonable price for a nail varnish of this quality. I'm sure this would last ages for normal people who can use regular nail varnish.
Studio 10 – Makeup Mist Glow-Plexion
This spray is a bit of an all-rounder really. It can be used as a primer or setting spray but also livens up and rehydrates dull looking skin. I tried to use it as a primer to start with but it seems that I got a dud bottle: I tried to mist it over my face but instead I got shot in the eye! Yeah, apparently my mister isn't such a mister so that ruled out using it as a setting spray. I can still use it as a primer by spraying it into my hands and gently dabbing it over my face and it is great. It gives my skin a nice dewy glow without it being left greasy. You can purchase 2 different sizes of this bottle, the full size is £26 and the travel size £14. As much as it seems like a nice product, I wouldn't pay that for it. If I did, I would at least expect the spray applicator to work properly!
Well, that's it for another month! I can't believe we're already half way through February and it won't be long till my March box arrives! I'm determined to avoid any spoilers again this month!
If you want your own box then click this link and get 20% off your first box! https://www.glossybox.co.uk/referrals.list?applyCode=CARLY-R25&li
See you next month Glossies xx