E'lifexir – The Miracle Cream To Solve All Our Body Woes?
I'm a bit of a sceptic when it comes to beauty products making bold claims as I've not had the greatest experiences in the past: "Gradual Tan = look like you've dragged a teabag down your limbs!" These creams and gels don't actually claim to be miracle workers but with name like "Flat Tummy" and "Body Lift" I know people would get excited and expect them to be!
E'lifexir promote themselves as the "Next Generation of Natural Body Care Products" with 99% of their ingredients being totally natural. They are vegan friendly and contain no nasties, are also hypoallergenic and suitable for all skin types.
I was asked which of the range I would like to try which includes:
Revitalising Leg Gel
Anti-stretch Marks
Body lift
Fitness
Flat Tummy
Push-Up Breast
Push-Up Buttocks
The Flat Tummy cream was my first choice as it's the part of my body I like the least and as it's housed two ginormous babies it will really put it to the test!
I was quite surprised when they were delivered and I had all 7 tubes though!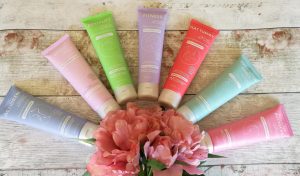 I've now been using them on and off for a couple of months. Each cream is designed to do different things and target different areas of the body but a couple do cross over so I've had to change which one I use at times. A little goes a long way with these though so I haven't used much given how long I've been using them.
Flat Tummy Miracle Cream
As I said, the Flat Tummy, Reducing and Firming Cream was my first choice. My tummy is definitely my "problem area" as such. I have a little pouch which usually comes with having C-section's… Which I didn't have. There's also plenty of stretch marks and not very toned skin so a real test as to if this cream does what it says!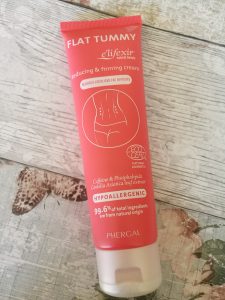 I followed the instructions and applied it day and night. It leaves a slightly sticky feeling once applied but the smell is quite nice. My skin was definitely softer from the 1st use. I can't say it has given me a completely flat stomach though. I doubt surgery would even manage that, but I do think my saggy pouch of skin has reduced slightly and my skin feels smoother.
Fitness – Contouring Miracle Cream
There was only one that I noticed had immediate effects which was the Fitness Body Contouring Gel. It's designed to work alongside exercise to tighten the skin and reduce fatty deposits.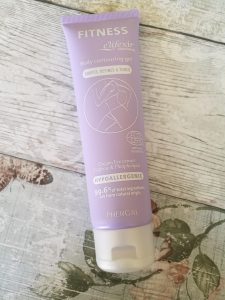 I used it, out of interest, on my arms [*read* bingo wings] before I done my evening yoga. It definitely tightened the skin and made them less wobbly so I tried it on my belly… I clearly have more wobbly bits there as it didn't have quite the same effect!
Push-Up Buttocks Miracle Cream
My favourite of them all is probably the Push Up Buttocks one. It hasn't given me the most amazing, peachy bum but it has done something!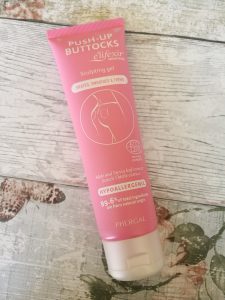 The skin has got a smoother texture and looks less cellulitey, I'm pretty certain it has lifted slightly but then I do quite a bit of exercise so it could just be that!
Push-Up Breast Miracle Cream
I haven't really managed to use the Push Up Breast one as, to be honest, I don't have much to lift! There's one bonus to being slightly flat-chested; you don't tend to sag much.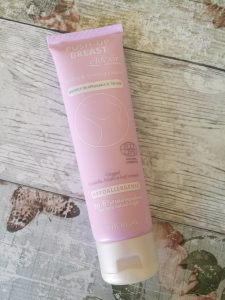 Anti-Stretch Mark Miracle Cream
I also haven't used much of the Anti-Stretch Marks cream, my stretch marks are so silvery now that they look more like wrinkles. My sister still has some epic stretch marks 8 years on so I might donate this to her and see if it does anything.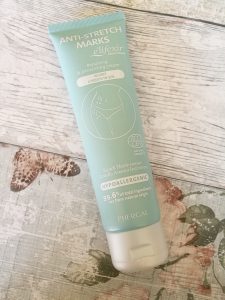 Body Lift Miracle Cream
The Body Lift Cream is pretty much the same as the Push Up creams, it's to tone skin and reduce the appearance of cellulite. I've been using it instead of the bum cream at times and again, it leaves a slightly sticky residue but I absolutely love the smell of this one! There's something fruitier about it.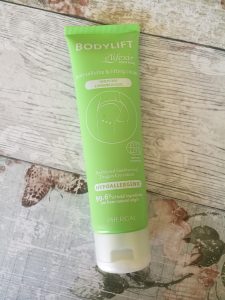 Actidren – Revitalising Miracle Cream
The final one is the Actidren Revitalising Leg Gel which is designed to help with heavy feeling legs. I actually had a slight reaction to this when I first used it but I had just shaved so that would probably be why. It definitely refreshes your legs though and it did help my aching muscles. I don't often get tired legs these days so it's not something I'd use regularly.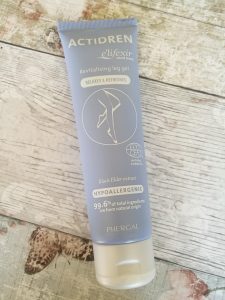 In all, I actually really like these creams and gels; no, they don't work miracles but they do work! My skin is definitely smoother and my bum looks better than it did 5 years ago! I wish I'd taken before and after pictures. Though I don't really fancy my bum being plastered all over the internet!
The e'lifexir range is available from Holland and Barrett and they are priced at £15.99 each.