If you're following me on Instagram you will have seen I enjoy playing in wedding dresses in my spare time…. Not in a weird, I'm obsessed with marriage way, I model for a friend's bridal shop.
Usually we do catwalks at local wedding fairs and it's an amazing experience! I've been doing it for a couple of years now, since I first lost weight and felt confident enough to do something like that, it gave me the confidence boost I needed at the time and I still love doing it!
I got asked if I would do a photo shoot recently for a local photographer at a really beautiful old country house/hotel as my friend was providing the dresses and they didn't have their own models to use. My friend offered her own models as she knows her dresses will be cared for and chose 3 of us to go. Of course I said yes! I haven't modelled for anything like that since I was 18 and done it for a local hairdressers. I saw it as a once in a lifetime opportunity really. I'm 31, I'm not exactly going to be able to model for much longer now am I!
So on Monday morning, as most people were heading to work, I headed off to Wivenhoe House. I'd been there once before for afternoon tea, it's a beautiful setting but on a University campus so slightly odd as you drive up to it (excuse the Insta stories picture, I didn't have time to get a good one!)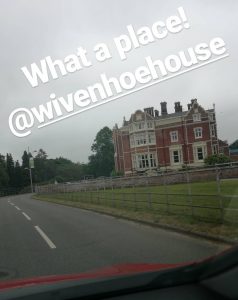 The rooms are high ceilings, moulded covings and beautiful chandeliers. It really is a perfect wedding venue.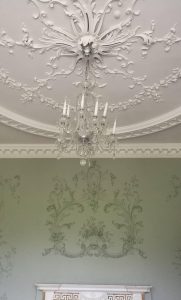 I luckily bumped in to one of my fellow models in the car park so walked in with her to meet the photographer, hair stylists, make up artist, a cake maker and florists (who I already know from being my sister's friend and previous shows), it was so overwhelming!
There was no hanging around though and we were straight into hair and makeup! I love having my hair and makeup done, there's something really therapeutic about it!
I personally think the stylists were incredible, I looked flawless and they even managed to hide my shaved side of head which no one has even bothered trying to do before.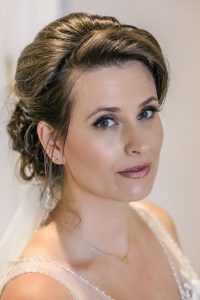 So after a couple of hours of being preened to perfection, I was camera ready! I was really nervous about doing a "Chandler Bing" face and not being able to smile properly when needed but I had no need to be. The photographer was amazing and she directed me with exactly how she wanted me to stand and sit and where to look.
We were there will 4pm and done a few different dresses between the 3 models that were there, it was great fun but I really didn't expect the photos to come back like they did.
The email came through yesterday with them attached and I was totally overwhelmed. I nearly cried looking through them and they're not even proper wedding photos! I'm just amazed at what such talented people can do. Here's a few of my favourites:
It was quite honestly one of the best days I've had so far this year! I loved every minute of doing it and the photographs just look incredible! If I never get the chance to do something like this again, I'd be fine with that. I have these incredible images as a permanent reminder of the incredible day I had!
Photography by https://ajg-photography.co.uk