Things I Don't Like About Christmas
Christmas is nearly upon us and I've been a bit lazy with blogging. Well not lazy, I've still been around on social media promoting. I just haven't thought of an appropriate post given the time of year.
I've had a couple of revelations in the last couple of days though. I love Christmas but there's a couple of things that bug me about it so I thought I'd share them….
*Warning* potentially unpopular opinions ahead…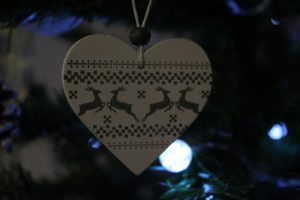 The first thing I don't like about Christmas: It starts too early!
I'm sorry but I don't want to see Christmas cards on shelves as soon as the kids have gone back to school! I am a total stickler for Christmas starting in December. Once upon a time my tree would only go up 2 weeks before. It does now go up on the 1st weekend in December but that was the Other Half's influence.
I just don't want to see pictures of people's trees in November. Please stop reminding me that I haven't even thought about shopping!
The next thing I don't like about Christmas: Cards.
I'm always grateful for receiving them, don't get me wrong. I mainly hate writing them!
Quite honestly, I hate writing. Which sounds rather strange given it's what I do in my spare time. I love stationary and I love a good notebook but I find writing cards a chore. I don't like my handwriting. It's scrappy and childlike. It just isn't neat and fancy, which is what I'd like to be able to do. And please, don't suggest a nice calligraphy pen. No one wants to try and work out if that's my signature or an ink blot test!
Cards are also a bit of a pain on my shelves. My hoover likes to send them flying every time I attempt to clean. Which tends to release a snow flurry of glitter across my freshly hoovered carpets!
Another thing I don't like about Christmas: Weird cheeses.
If you follow my Instagram then you may have seen that I tried Camembert for the first time this week.
Well, what a disgusting discovery that was! My other half and I are a little bit like children when it comes to cheese. Our tradition is to sit with a box of crackers, a block of cheddar, a block of chilli cheddar and a tub of cheese spread. (Seriously Strong is preferred but we are happy with Dairylea!)
This year we decided to be a bit more "grown up" and try a baked Camembert. Well, I managed 1 end piece of bread and the OH managed a bit more before we both decided it was grim. It's like a mix of off cheese and washing up liquid. We are clearly not cultured enough…. Or we actually have tastebuds that still work!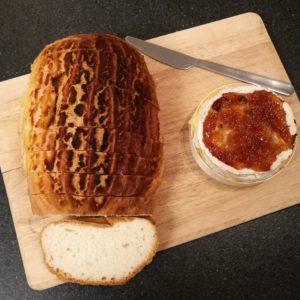 Which leads me on to the next thing I don't like about Christmas: The "It's Christmas" excuse.
This is where I hate on myself, I'm not judging anyone else!
Why do I feel the need to eat EVERYTHING in sight? And my excuse is always the same! "Meh! It's Christmas!". I eat to the point I feel sick and still don't bloody stop. It's not like any of it will go off any time soon but I just can't help myself. I haven't even had my work Christmas party yet and I'm already having to consider an outfit change as I don't think I'll fit in the trousers I bought!
I do it every year but I do think Christmas is the ultimate indulgence time. I enjoy eating pigs in blankets just because. I love spending the evening watching Christmas films and eating Dairylea on crackers. But most of all, I love eating a massive roast on Christmas Day!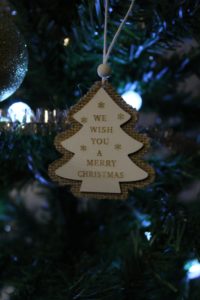 Yeah, there's a few things I don't like about it but mostly, I love it!
Nothing can beat seeing the kids faces when we go driving in the dark looking for lights. Or the magic of going to see Father Christmas.
It's a great time of the year and I can't wait for some proper time off with my family. I might even plan some blog posts!
If you still need some last minute Christmas gift ideas then check out my Gift Guide!