Wonder Balm – A Pony Called Steve To The Rescue!
I've been lucky enough to review items from A Pony Called Steve in the past. I absolutely love what they do and I find the girls so much fun to follow on Instagram too. Just before Christmas, they asked me if I'd tried their new Wonder Balm.
Me being honest, and said I hadn't seen much from them as I had been having a social media break. I knew nothing about said Wonder Balm so they very kindly offered to send me some as a gift. I was under no obligation to post a review but I really wanted to, read on and you'll realise why.
About a week after I spoke to them I got a card through the door saying I had a parcel to collect. Off I toddled to the Post Office and I was surprised to see a pretty big parcel! I was expecting an envelope, definitely not this.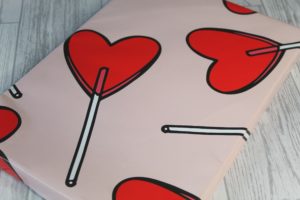 The wrapping was so pretty, I almost didn't want to unwrap it! But at the same time I needed to know what was inside.
Inside was a small pot of Wonder Balm, 2 fresh, white face cloths and a card with instructions for use.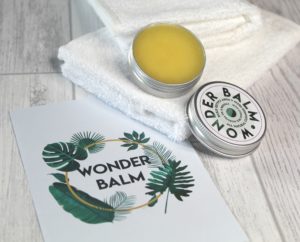 But what is Wonder Balm? I hear you cry.
Wonder Balm is an all natural hot cloth cleanser. It's made from a blend of oils and beeswax that make cleansing effortless. It's really simple to use too.
Just take a small amount of balm onto dry hands. Warm it up a bit and smear it all over your face, working it (gently) into makeup covered places. You can even do your eyes and I can confirm it removes waterproof mascara and false lash glue! There's no horrible, stinging eyes or anything like that either.
Have a clean flannel soaking in some hot water ready and you can literally, wring it out and wipe away the Wonder Balm and the day's makeup. It's so easy!
If you need a double cleanse then dry your hands and repeat. Quite honestly though, I've never had to do a double cleanse. Even with a full on, made up face. I do sometimes use a face wash straight after but not often.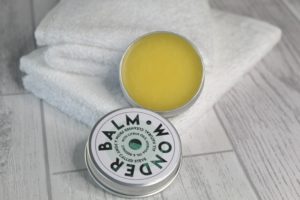 The balm leaves my skin feeling really soft but it feels clean! I've got a couple of hot cloth cleansers but this is by far my favourite. It doesn't leave any residue and it does remove all my makeup too. I've tested that by using micellar water on a cotton pad straight after and it stays white.
I definitely like putting products to the test and this has come out on top! It's made my life so much easier of an evening and I just chuck the face cloth in the wash with my normal towels every time I do them. It's saving me money as I'm not buying as many cotton pads and saving the environment too!
You can buy the set that I was gifted for £15.50 (at the time of writing this was sold out! And I'm not surprised.) The small pot of balm on its own is £12 or you can go for The Big One for £36. Which is really good value given it should last at least 3 months.
I'm definitely going to be purchasing another tin. It's amazing stuff and you should give it a go. Click here to have a look at their website and don't forget to give them a follow on Instagram too.