No Spend January – The Big Plan
Happy New Year! It's the time of year where everyone sets their goals for the coming year. I don't set resolutions as they're pretty much guaranteed to fail. I don't want to put pressure on myself to lose weight or stick to a fitness plan. Mr and I have decided to have a "No Spend January" though.
Christmas is an expensive time of year and it's Little Man's birthday the week before! This means I tend to dip into my savings. That is what they're there for at the end of the day but I still don't like going below a certain amount. I like having a buffer just in case anything goes wrong.
Having looked at our bank balances after we'd been Christmas shopping, we kind of have no choice about doing a no spend January. We did spend within our means but we also realised how much we spend on crap! Mainly, eating out and takeaways. I would hate to tell you how much we spent in December on food!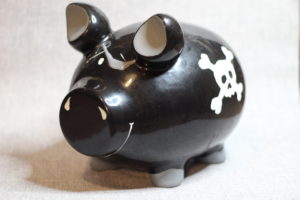 We're a family of foodies and the kids enjoy a meal out as much as us. Being a family of 4, with 3 eating from adult menus, can get very expensive though. Just a trip to McDonald's is £25 and Pizza Hut or somewhere similar can cost upwards from £60!
We eat out a couple of times a month and there's usually another couple of takeaways in there too. It's just too conveniant, especially if I'm having a bad day or a pain flair. Convenience food doesn't help my health though. I noticed over Christmas that I seem to be worse again and I think a lot of it is linked to my diet. I'll go into that at some point on a different post though.
So anyway, Mr and I decided a no spend January was the way forward.
What does a no spend January entail?
For us, this means:
No takeaways or meals out.
No buying food at work and actually taking lunch with us. (Mainly aimed at Mr as I do this anyway thanks to intolerances.)
Planning weekly meals to limit the amount spent in supermarkets.
If we do have to do a mid-week supermarket run, we only buy exactly what we need.
No buying anything we don't need. (This will be mainly aimed at me with beauty products.)
No days out that we have to pay for. (This always costs us a fortune so we'll look for free things to do!)
I'm not sure we'll actually save much money this month as it's technically already gone! Spent on Christmas presents and food. Hopefully, it might instill some new habits at least. Then we can continue to save without even thinking about it.
Breaking our food habits is definitely going to be the hardest part. I know there's cheaper alternatives to most takeaways and it is healthier to cook at home! It's going to be finding the energy to do it that I might struggle with. I have problems with my hand ceasing and fatigue always hits just before dinner time. This often leaves me with no desire to cook.
We'll see how it goes though and we may even continue it into February and beyond. I'd really like to get my savings back up and finally get the kids on a plane! I'll post an update early February and see how well we're managing.
Has anyone else tried this before? How did you get on? And have you got any money saving tips? Leave a comment below and let me know!