I decided to treat myself this month and purchase my first Glossybox. They are currently offering the first box for half price.
I've really started to get back into makeup lately after I got a couple of Revolution eyeshadow palettes for my birthday. I thought this would be a great way of building my stash.
Mr had to go and pick it up from the Post Office when it arrived as they had tried to deliver it while I was at work the day before. The delivery box itself is really pretty but upon opening it you find the even cuter pink box inside.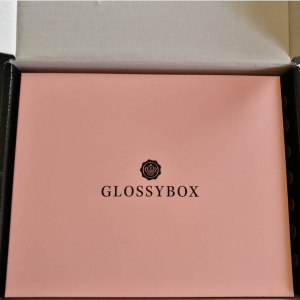 The packaging is just adorable! And opening this box, you are greeted by this;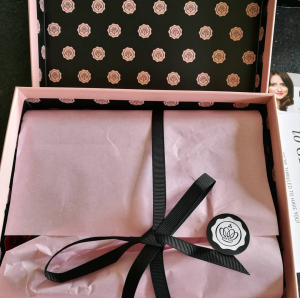 Seriously, could it get any better?! Of course it does, you get 5 different products to try inside all this gorgeous packaging.
It really does feel like a treat opening this but I will confess, I had researched which box to subscribe to so I had seen what came in it this month.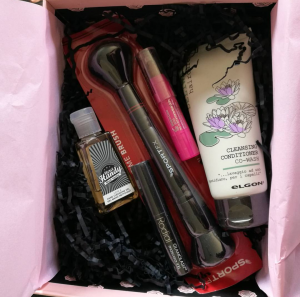 Typically, I had already got a full face of makeup on by the time this turned up so I had to wait for the next morning to try most of it out.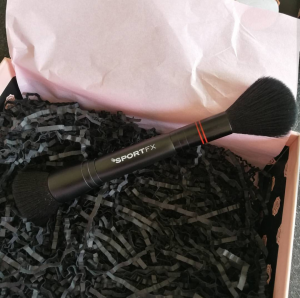 The Sport FX duo powder brush was the main reason I chose the Glossybox over its competitors. Retailing at £10.99 it is worth twice as much as what I paid for the whole box and I was in desperate need of a new powder brush. The bristles are really soft and the longer bristles give great coverage for my loose powder foundation. The shorter end is great for blusher or bronzer as it is the perfect size to go over my cheekbones.
It's designed to be for the gym-goer in a hurry who doesn't want to carry multiple brushes and it is perfect for that! All my makeup brushes are double ended and they take up a lot less room in my makeup bag!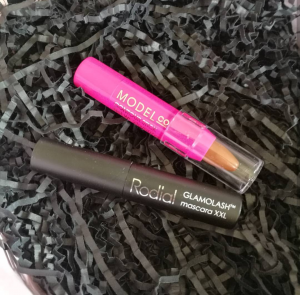 I've never really been one for contouring. To be honest, I have quite defined cheekbones so have always just used a dab a bit of highlighter on them. I did learn how to do it at college but that was 13 years ago so I'm a bit out of practice and I was used to using powder versions, not sticks.
After a quick look on good ol' Google to give myself a refresher, I gave it a go. I was pleasantly surprised with how easy this contour stick from Model Co was to use: Draw a few lines in places, then blend, simples!
I did feel like I just looked like I had a bit of dirt on my face to begin with but actually, once I'd got my powder on, it looked really good! Teamed with my old faithful highlighter stick and some cover-up, I looked pretty darn good (even if I do say so myself).
After putting a bit of eyeshadow on to disguise the black bags a bit more, I tried the mascara from Rodial. I hadn't heard of this brand before so it was a totally new experience. Again, I had a little Google and found they are more on the pricey side with this mascara retailing at £24.
I can honestly say I would pay that though. For someone who is a complete tightwad when it comes to beauty products that's a big thing! My usual mascara costs about £8 and I resent paying that much. I found the Glamolash mascara went on really smoothly with no lumps or sticking you eyelashes together like little spider legs.
It made me feel like I had dolls eyes; long and fluttery and like there were loads of lashes! I'll keep using it daily just to see if it eventually clumps but for now, I'm a little in love.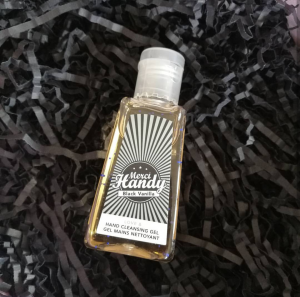 I'm a little bit of a germaphobe, it's got better since I left my previous job but I do still carry a spray alcohol gel in my bag just in case. One thing I hate about my current one is the smell, it's just so chemical.
This one has one of my favourite scents though, it's vanilla! There is still the slight alcohol smell that reassures you your hands are clean but it leaves them smelling like ice cream. The little blue balls supposedly pop to leave a moisturiser on your hands but I haven't had one come out the bottle yet.
And finally….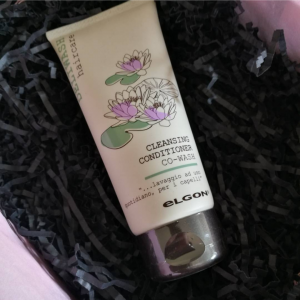 I'll be honest, I haven't tried this yet. It's a replacement for your usual shampoo and conditioner routine and designed to be used for daily hairwashing.
The thing is, I don't wash my hair daily, I don't shower daily (I do wash though just to be clear, I'm not a total scumbag). My skin is sensitive and prone to being dry, my scalp can also be super sensitive to shampoo so hence why I leave my hair to get a bit greasy and I'm not sure this cleanser will cope with it.
I will try it soon and do it's own mini review though as it smells lovely!
I haven't yet cancelled my subscription so I will do a review on the next Glossybox when it comes next month!