Chocolate Orange Baked Oats
Baked oats are so versatile, you can make them any flavour by simply changing the yoghurt and what you put in it. I've tried loads in my time but these are one of my favourites.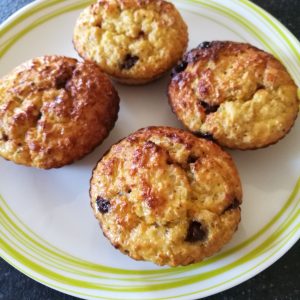 Ingredients
40g of oats
2 tbsp of sweetener
1 egg
3/4 of and orange and chocolate sprinkle muller light
8g of chocolate chips
Method
Mix everything together in a mixing bowl, making sure the egg is thoroughly distributed and the mix has an even consistency. Spoon it into 4 silicone muffin cases and pop in the oven, 180° for 25-30 minutes until browned on top. I use silicone cases because these stick like glue to anything else and also, if you don't fancy eating all 4 in one go you can save them for later!
Enjoy!