I was asked a while back to be an ambassador for an amazing company called Nilotic but I've only just taken them up on it and that's thanks to their new range of products.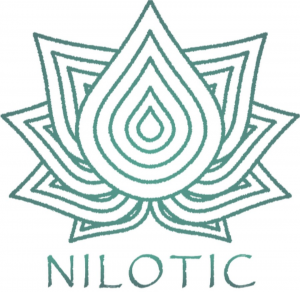 Nilotic are a natural company that work with communities in East Africa to bring them better education and us softer skin. They have 4 main objectives which are:
To make skincare safe again.
To send as many disadvantaged Ugandan children to school as they can.
To empower rural women.
To plant as many sustainable trees as possible.
All of their products are made from natural ingredients with no nasty chemicals added, are vegan friendly and completely non-toxic. They are so that they actually eat a spoonful of each batch of cream before packing!
They have recently released a range of anti-aging matte lip paints and we all know I can't resist a good matte! They currently have 4 colours in the range, a pale pink, a brighter pink, a red and a deep red. I decided to go for the lighter pink as it's a colour I don't yet own and it is called Creme de Paris.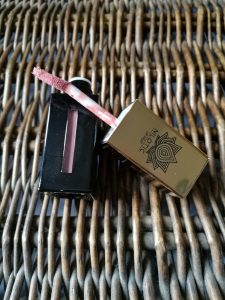 The packaging is beautiful and looks really sophisticated in black and gold. The applicator is a heart shape so it makes it really easy to apply, getting the edges of your lips perfectly, without the need for a lip liner. The consistency of the product is a little thinner than other brands I've tried but I found this better as it spread so much easier but still gives good coverage. It dried nice and quickly too without leaving any stickyness but my lips still felt mosturised, I honestly forgot I was wearing it at one point. It lasted well, like every other brand I've tried it disappeared from the inner part of my lips come lunch time but that can't be helped and it was easy to just top it up again after eating.
It does have a bit of a strange smell, kind of fruity, when you apply it but it does smell natural and I guess I'm just not used to having products like this one.
I'm glad I chose the colour I did too, it's really subtle and great for an every day look. Overall I'm really impressed by it and I wish I'd got the full set! I might just have to put them on my Christmas list…..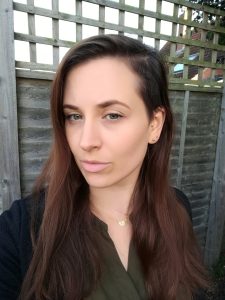 If you want to find out a bit more about Nilotic, the work they do and their amazing products then visit their website-
If you're going to place an order then please use my code so they know where you have heard about them and also gives you 20% off-
NATURAL849809
Happy Shopping!