5 New Things To Learn While In Lock Down
Another week has past. Does anyone know what day we're currently on? Thanks to Covid-19 I'm actually more confused than the weird week between Christmas and New Year! We're still in lock down and I know many people won't feel the same as me here but…. I've had so much time on my hands I've actually been doing things I wouldn't usually have time to do. I decided to compile a short list of 5 new things to learn while in lock down. Fingers crossed it gives someone an idea!
I am actually still working 2 days a week at the moment. I work for a care company and though we have stopped most of our services we are still doing shopping and medication runs for vulnerable people. Don't worry, we're not leaving people with no one; most of our service users live with someone or have family nearby. We usually offer respite breaks for full times carers, we're not essential care.
But anyway, that's enough of my rambling. Here's my 5 new things to learn while in lock down!
One: Learn To Knit.
Knitting is something I have been able to do since I was little. My Gran taught me and we used to spend evenings knitting together while drinking tea and eating ginger nut biscuits. It's a fond memory and I really missed her knowledge when it came to reading patterns.
I'm currently knitting myself a cardigan. I've never actually finished a full garment for myself before, apart from scarves. I usually lose interest quite quickly and then don't find the time to continue. I was kindly sent a pattern, some beautiful Paintbox yarn and some needles by the lovely people at Love Crafts. They have a great range of crafting materials, from cross stitch to crochet. You could easily learn 5 new things while in lock down just from visiting this site!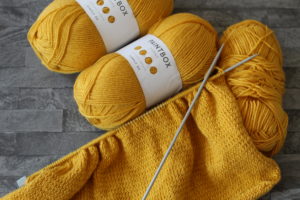 I'm really enjoying knitting again, though I am a little slow. I think it'll take me a while to finish this gorgeous cardigan but hey, I've got plenty of time. Plus while I'm doing that, I'm also doing the second of my 5 things to learn while on lock down…..
Two: Find a course to study.
I've recently studied a couple of different courses, a couple of which have been completely free too. I think I've wanted to learn more the older I've got and this is the perfect opportunity to do it!
One of the free courses I've done is through The Open University. There's a whole range of short courses that are free. You can do as many as you like too.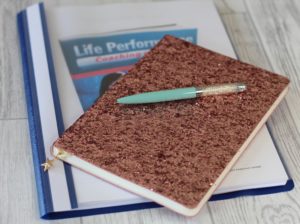 I have also done a couple of paid for courses too. I've managed to get discounted ones through Groupon. There's loads on there too for a variety of different prices and qualification levels. The ones I am now doing are through this and hopefully it will lead to my new career…..
Three: Learn to cook.
I know shopping is a bit of a mission at the moment but I think this is a really important skill that comes into it's own at a time like this. There is plenty of fresh food still on the shelves so learn what to do with it!
There are plenty of easy recipes on my site. I know they're simple because I get my Other Half to read them before I post to make sure he understands them. He's actually become quite a good cook now and always makes the one thing I absolutely hate cooking: A Roast!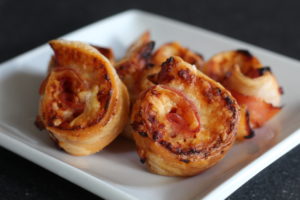 I have never been able to bake. It's the one thing I just can't manage. My cakes are usually over cooked and my daughter will tell you of the time we made cookies and they were so salty they were inedible. I honestly don't know what went wrong! I've made a couple of cakes since we have gone into lock down though…. Even if they were bake in the box ones.
Four: Learn a new language
Ok, ok. I know the internet has gone mad over Gwyneth Paltrow suggesting this but seriously, why not? Start easy and teach the kids too! Learning a new language doesn't mean you have to be fluent. But how cool would it be if you could actually order a drink next time you're abroad?
As I said, start simple. Watch Dora the Explorer if need be! I explained to someone a few days ago that the only reason I can count in Spanish is thanks to The Offspring song Pretty Fly For A White Guy. I can only count to 6 but hey, it's better than nothing!
If you don't fancy a foreign language then why not try British Sign Language (BSL) or Makaton (kids version). There's plenty of resources online, from pictures to YouTube videos. Just make sure you find BRITISH sign language as they're different in every county! I've seen a lot of people sharing the American version of finger spelling lately.
Five: Learn to be strong
This is a worrying time for all of us. People are trying too hard to be things they are not. We can't be expected to be parents, teachers, carers, workers, cleaners and keep our sanity all at the same time. Excuse my french but fuck it! Don't put yourself through more than you need to.
This virus is scary but it is building us as people. Communities have come together to help the vulnerable. We have realised that important jobs are those usually taken for granted not the ones with high salaries!
Just do what you can do and don't worry about it. I can't do my 13 year old's homework and she knows that. I've already told her to just do what she can. At the end of the day all of the children will be going back to school in the same position when they go back. If you want to wear your pyjamas all day, then do it. Do whatever makes you happy (and keeps the kids quiet).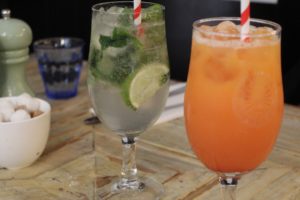 You are stronger than you think and this virus should make you realise that. Our (great) grandparents faced wars, with guns and other weapons. We're facing an invisible killer but rather than being called to the front line, we're being asked to stay in our homes. It's really not that hard! Disney+ launched at the perfect time!
Use this time to have fun, do things for you and your family. You're not stuck indoors, you're safe at home.