Crossroads Tendring & Colchester – My Job And An Afternoon Tea
I don't post much about my day to day life on a personal level so this post is a little different to normal. Not many people know what I do for a living. It's not that I hide it or anything, it just never comes up in my blogging/social media world.
Well, I work for an amazing charity based in a village on the outskirts of my home town. Crossroads Tendring & Colchester are a care company offering respite breaks to full time carers, young and old.
There's some shocking statistics when it comes to care such as 1 in 4 people will care for someone they love in their lifetime. That could be a partner, a parent or their child.
We offer these carers the chance to get away from their caring role for a few hours when they need it. A lot of the time they are unable to leave the person they care for as they would be at risk.
Mostly, we do a weekly service, sometimes a couple of times a week and even once a month. It all depends on what the person needs from us.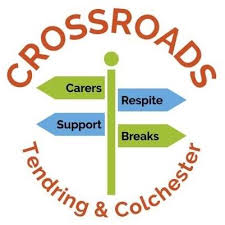 I tried care work when I was 18 and I absolutely hated it. I worked for a domiciliary company (in people's own homes) and used to have to rush from one elderly person's house to another, doing half hour calls. All a lot of those people wanted was someone to talk to and I just didn't have time. I would get penalised for running late and I wouldn't get paid for it. It used to break my heart leaving them. It's safe to say I didn't last long doing that job and I swore I'd never do care work again.
I was looking to get a job closer to home and doing less hours after I went back to work after maternity leave when I came across Crossroads. It was office based and the hours suited me perfectly but I was dubious about the fact it was a care company.
Well, they're not your average domiciliary care agency.
We do a minimum of an hour so there's no rushed services. Service users have the chance to talk, to get to know their support worker. We also try our up most to make sure clients have the same person at the same time every week. This ensures relationships and trust are built.
I honestly wish I'd found Crossroads Tendring & Colchester when I was 18.
As I said, Crossroads is a charity and there are branches all over the UK. There are grants for carers breaks too so most service users don't even have to pay for the time they have. But as with all things council based, they are terribly underfunded a lot of the time.
We have local businesses and groups that offer funding for us. Our Young Carers group that runs fortnightly sees most of the money as it is not council funded.
We have 90 young carers aged 8-18 on our books at a time and we have a waiting list to get on the books. I, there are about 50 children attend the activities that are offered every other week and these vary all the time. We do have a youth club where they can play and learn life skills but then they also go horse riding, to the zoo, bowling, out for meals…. The list goes on.
All the service we offer are invaluable to the carers. Because of this, our business manager at Barclay's offered to hold an afternoon tea in our honour. To raise money for this amazing cause!
Last Thursday we shut the office a little early and headed off to a local garden centre where we would be having our afternoon tea.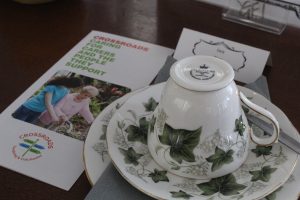 There was a long table full of people from local solicitor firms and accountants, all there to support us!
Seeing my CEO and manager, both stand up and speak so passionately about our company was so inspiring. I feel so lucky to be a part of something that helps people in need. It's not everyday you find a job that offer genuine satisfaction!
I don't just work in the office either. I do actually go out and work as a Care Support Worker which I swore I would never do. When you're sat on the other end of the phone listening to people's stories, you just can't help the empathy hitting you at times.
I work with children, mainly 1 child in particular who has autism and life threatening epilepsy. As a mum, I know how hard kids can be. I couldn't imagine what these parents go through day in, day out. I know how much I need a break at times!
Sometimes I joke about about giving up work but I genuinely love my job! The afternoon tea just made me feel so proud of what I do.
But anyway, here's what you all came for really, pictures of the food!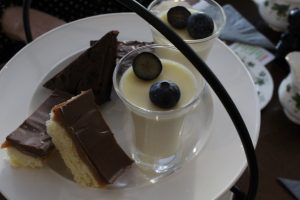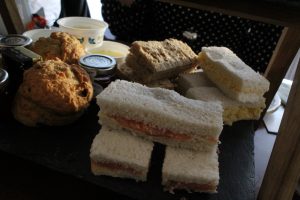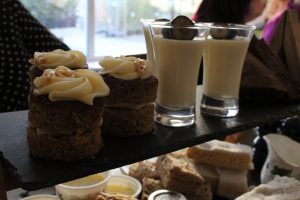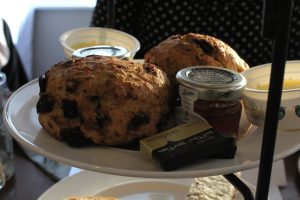 You can find out more about Crossroads Tendring & Colchester here. But do use Google to see if there is a branch in your area. You never know who may need some help.