My Top 5 Pet Peeves With Blogging
Let me start by saying, I love blogging! It's a fantastic hobby/job and I love everything that goes along with it. There are some things that really grind my gears though so I thought I'd share some with you.
You can read my previous post about the things I wish I'd known when I first started blogging here. But for now, here's my little rant; Pet Peeves With Blogging!
1. No one believes how hard you work.
I will admit, I was guilty of this before I started blogging myself. It looks so easy but it's really not! Yes, we mainly write about subjects that interest us so can find it quite easy to sit and fire out a couple of blog posts in one sitting. It's not as simple as just posting them.
We will get writer's block from time to time too so actually it's not always that simple.
Once we've written a post that's good enough for our own critical eye we then have to make sure the SEO is ok, sort any pictures, post and then promote! Promoting means we spend a lot of time online trying to drive people to our site. It takes a lot of time and trying to do it around a job is sometimes impossible.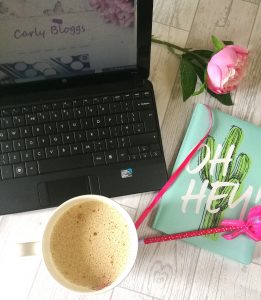 2. The "Follow, Unfollow Game"
This happens a lot on Instagram but I've recently noticed it more on Twitter too. People follow, you follow back then they've unfollowed you again. Guess what…. I will then unfollow too! Most of have the apps where we can see who has unfollowed us but this silly practice still exists and I don't think people will ever stop.
This game is played by people only interested in having a high number of followers. Some of us actually enjoy the interaction on "Social" media and there are some great communities who will help promote you if you are actually willing to communicate with them!
Which brings me on to my next Peev:
3. People who want everything from the blogging community but give nothing in return.
You don't see these people very often but they are out there. Link droppers. The ones who post their links on social media threads then run. Lots of Facebook groups and Twitter RT accounts have these kinds of threads but most of us will always return the favour by reading, liking and commenting on other people's blog posts. These people don't. They don't interact with the community at all but still expect everyone to read their posts.
4. Bloggers slagging off bloggers.
Yes, this does happen. I was quite lucky and didn't see any of this for the first few months. It's horrible though. Sometimes people do have a difference in opinion but it should be just that. Nobody needs to be torn down for saying something you don't agree with. I've also seen some spiteful, outright bullying! It seems to stem from a bit of jealousy at times and actually one of the times I've seen it done was by a number 3!
We're all in the same boat and your blog is most likely going to be read by other bloggers so be kind! A little bit of friendliness goes a long way.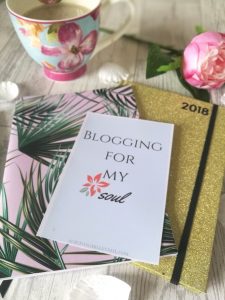 5. Companies that expect the world for free.
Don't get me wrong, it's lovely to be offered free things in return for an Instagram post. I am always willing to help out little companies and I love trying new products. It's when you get a big company wanting 3 instagram posts, stories and a blog post in return for 1 small product. Erm.. I'm pretty sure you will have an advertising budget so why do you expect all this for nothing?
As per point 1, we work hard! You don't expect your staff to work for free so don't expect it from us.
I think that's enough ranting for one day! I feel better for that though!
If you feel you want to add to this with your own pet peeves then please feel free to do so in the comments. What gets on your nerves? Is it posts like this? Let me know!