Growers Cup Review – A Lazy Girls Guide To Coffee Brewing
Being a parent, I rely a lot on coffee (and alcohol at times). I run on the stuff like a car runs on petrol. It's what gets me through a day and I would say I possibly have an addiction.
I do find this makes me quite picky about the coffee I'll drink though. "Any old thing" will definitely not do!
I realised a couple of weeks ago that I was a bit of a coffee snob when someone made me a cup and I genuinely couldn't drink it. It was so weak it tasted like dish water. Safe to say that mug went down the sink.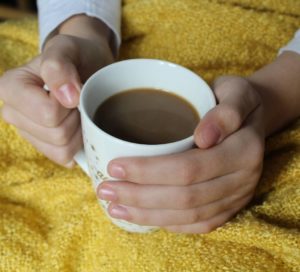 I have a percolator coffee machine at home but I never really use it when it's just me. It tends to be a weekend thing when the OH and I are both in as I don't see the point in putting a pot on for one. Also, it tends to only get used in the mornings.
To be fair though, you really can't beat a freshly brewed coffee first thing! For other times I have a variety of different flavoured instant coffee and a decent (barista style) pot.
I do enjoy an afternoon brew though. Sitting down and taking five minutes to chill, with a good coffee, before the school run is usually on my list of priorities… Toddler allowing of course!
This leads me to what is, quite possibly, the greatest invention ever. Brew in the bag coffee! Honestly, these things are genius!
* Please be aware that this post does contain affiliate links and I may earn a small amount of commission from any purchases.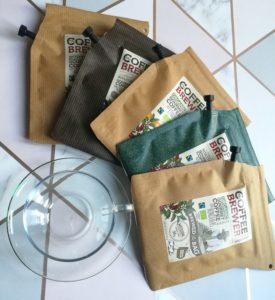 I got sent a selection box of 10 bags of coffee by Growers Cup. They are different strengths, from medium roast to strong and there are beans from a range of countries from Columbia to Ethiopia. Most have been ethically sourced from organic and fair trade farms.
The concept is so simple. Boil the kettle, pour the water into the bag (there is a fill line on it), seal the bag and leave to brew for 5-7 minutes depending on how strong you want it. Then simply pour using the little in-built spout.
The bags are designed to provide the rich taste that a filter or french-press would. I can confirm, it definitely works!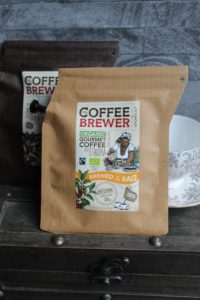 They take 300ml of water which is enough to give to 2 cups. I don't tend to drink from cups though. I can confirm it fills one large mug rather nicely though, with a little extra left over (which is always needed, let's be realistic!).
The coffees I've tried so far have tasted amazing! There's a real smoothness to them. I've even forgone my usual 2 sweeteners just so I could REALLY taste them. The only time I usually do that is if I'm in a coffee shop and having flavoured syrup instead!
There's just something about a proper brewed coffee that just can't be beaten. Even better still, you can take a bag with you places! There's no reason for drinking dish water again…. Though people may take offence if you whip out your own bag of coffee I suppose!
You can buy the same gift set I received from Amazon. You get 10 bags with them being 5 different beans. Just click HERE to take a look.
It is Prime eligible and you can order the box as a subscription too! You would never be without good coffee!!
I hope you enjoyed my Growers Cup review and if you try it for yourself then please let me know in the comments.