So this month's Glossybox was themed around Spring Clean, not that it's felt much like Spring yet! With all the snow we've been having it's still very much winter to me and my skincare regime still agrees. I'm definitely looking forward to the warmer weather and hopefully it won't be too much longer before we actually have some sunshine! Anyway, back to the box.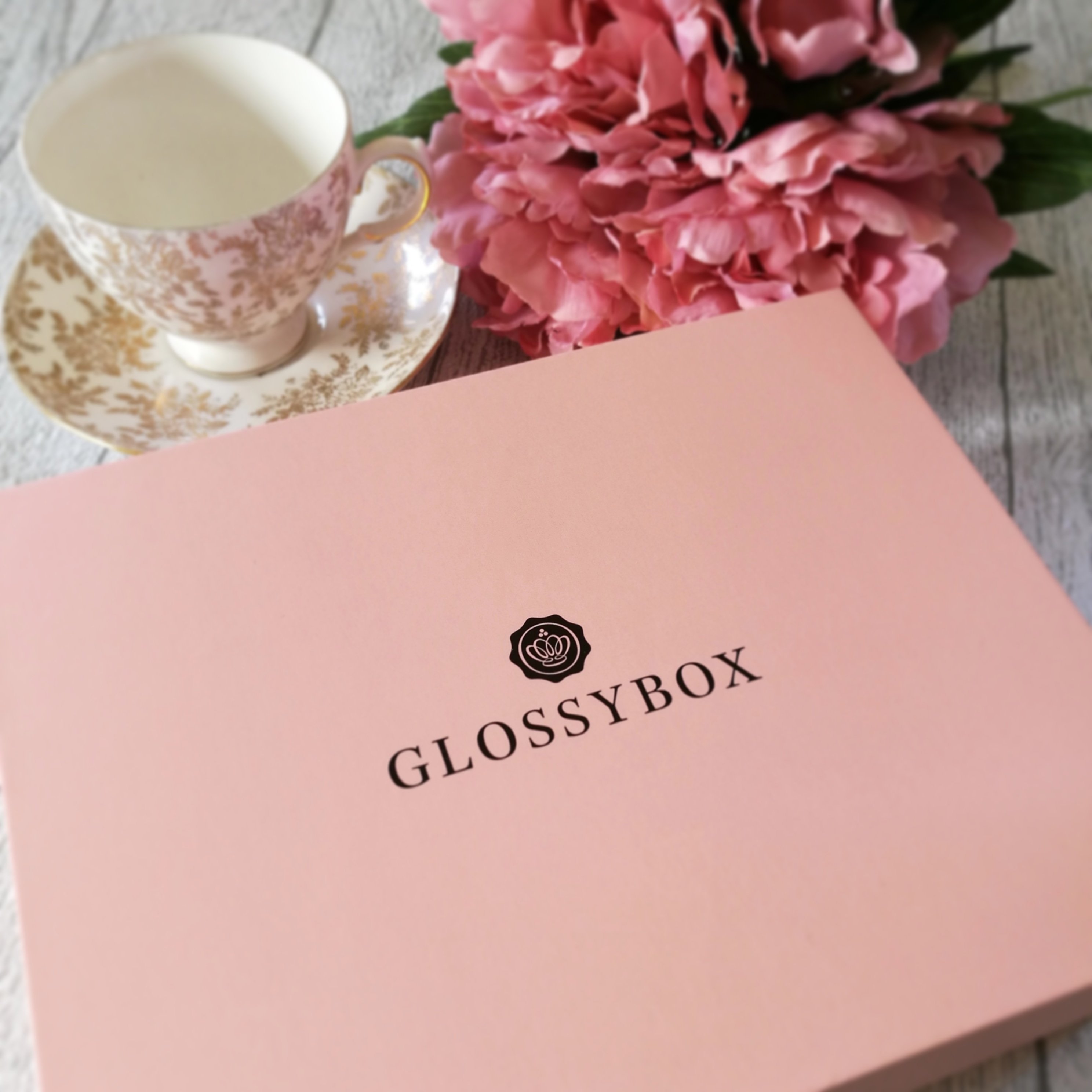 I do love the classic pink, I know, I say it every time but it is so cute!
I've recently used a bit of the black ribbon to make a bookmark for my food diary and I'll be getting a dressing table soon so I'm finally going to make use of some of the boxes I've stashed.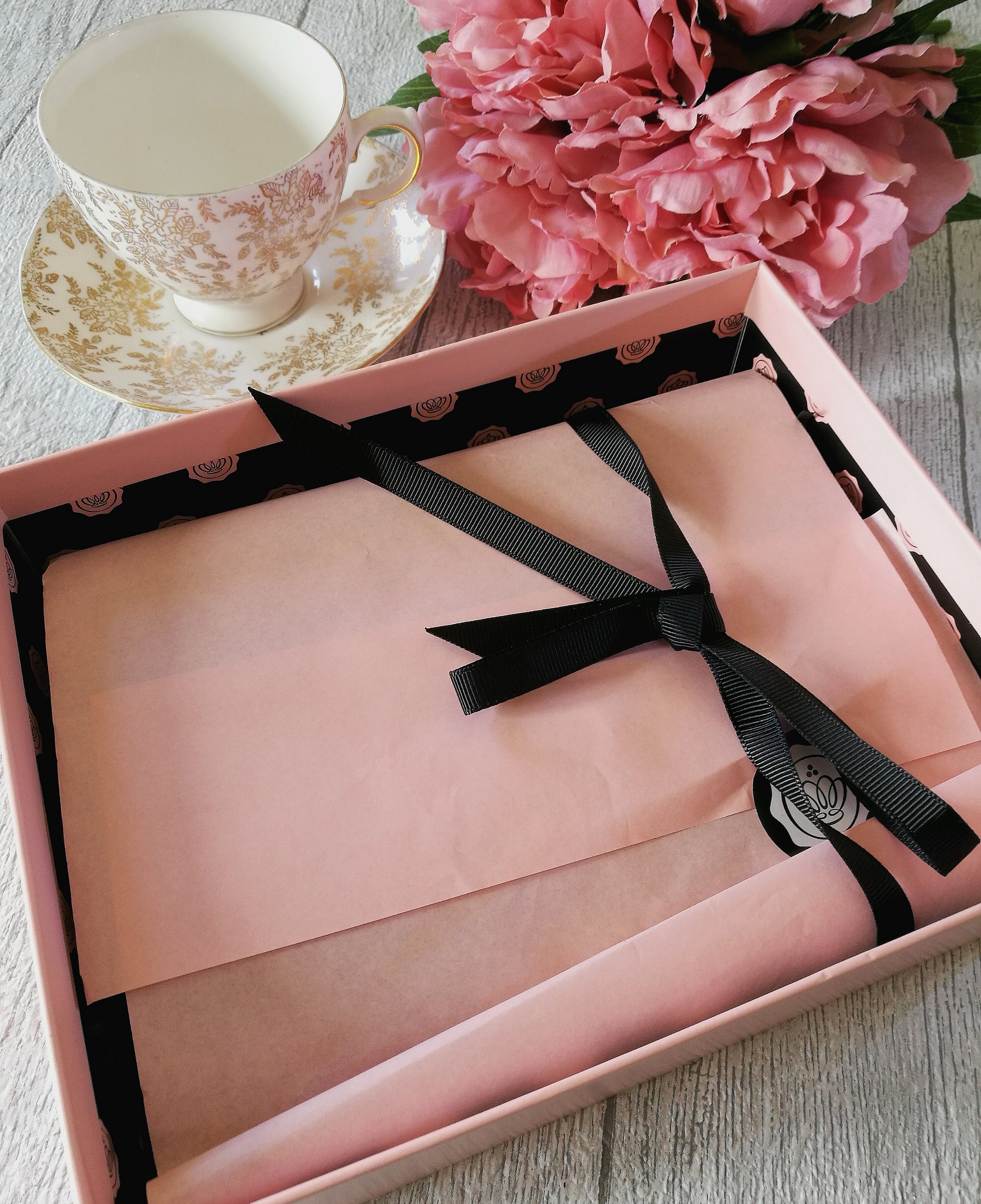 Again this month, the card insert came with all the possible products you could get and I've got to say I was pretty happy with the selection again.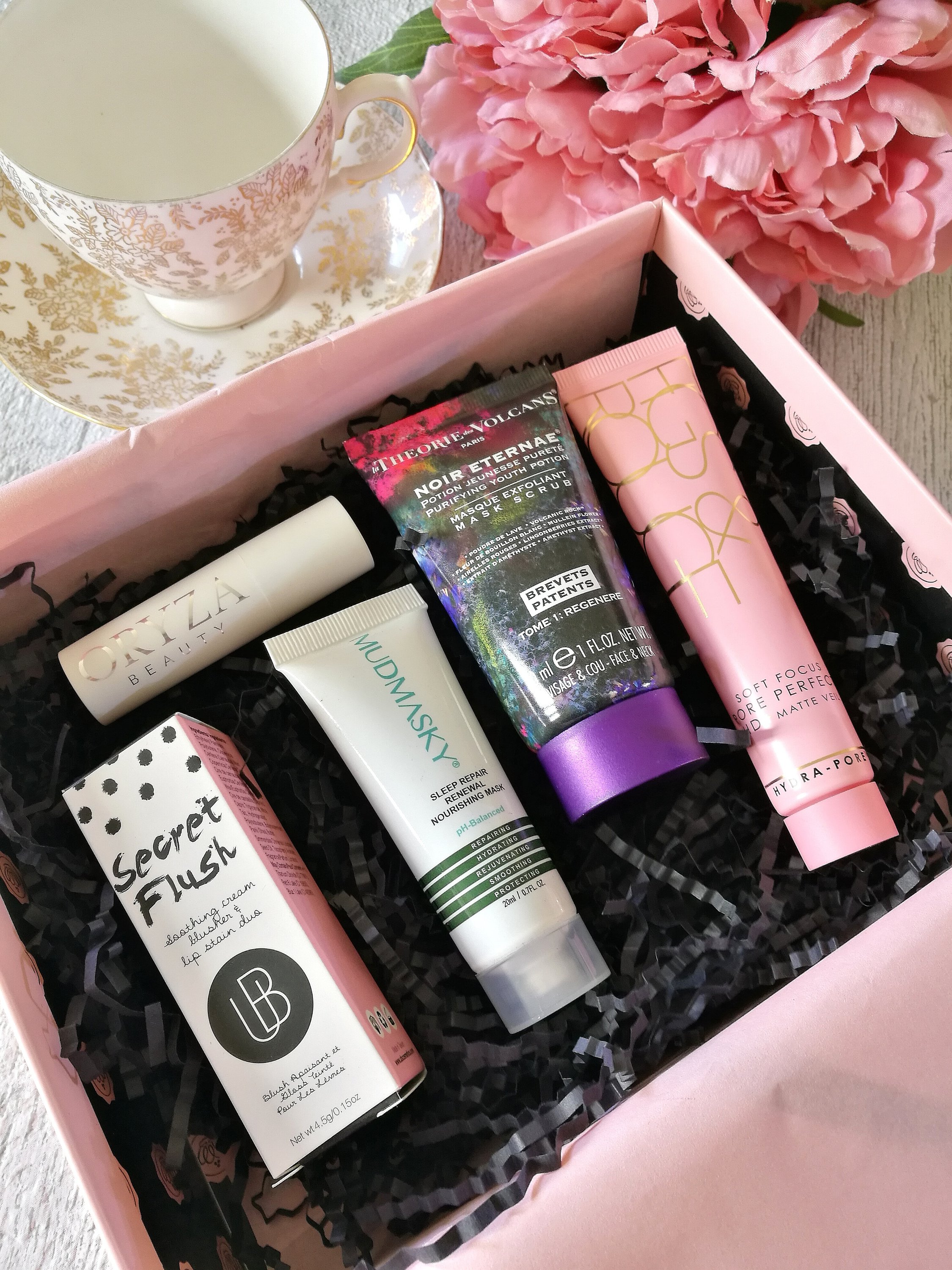 I'll start from right to left, just to change things up a little.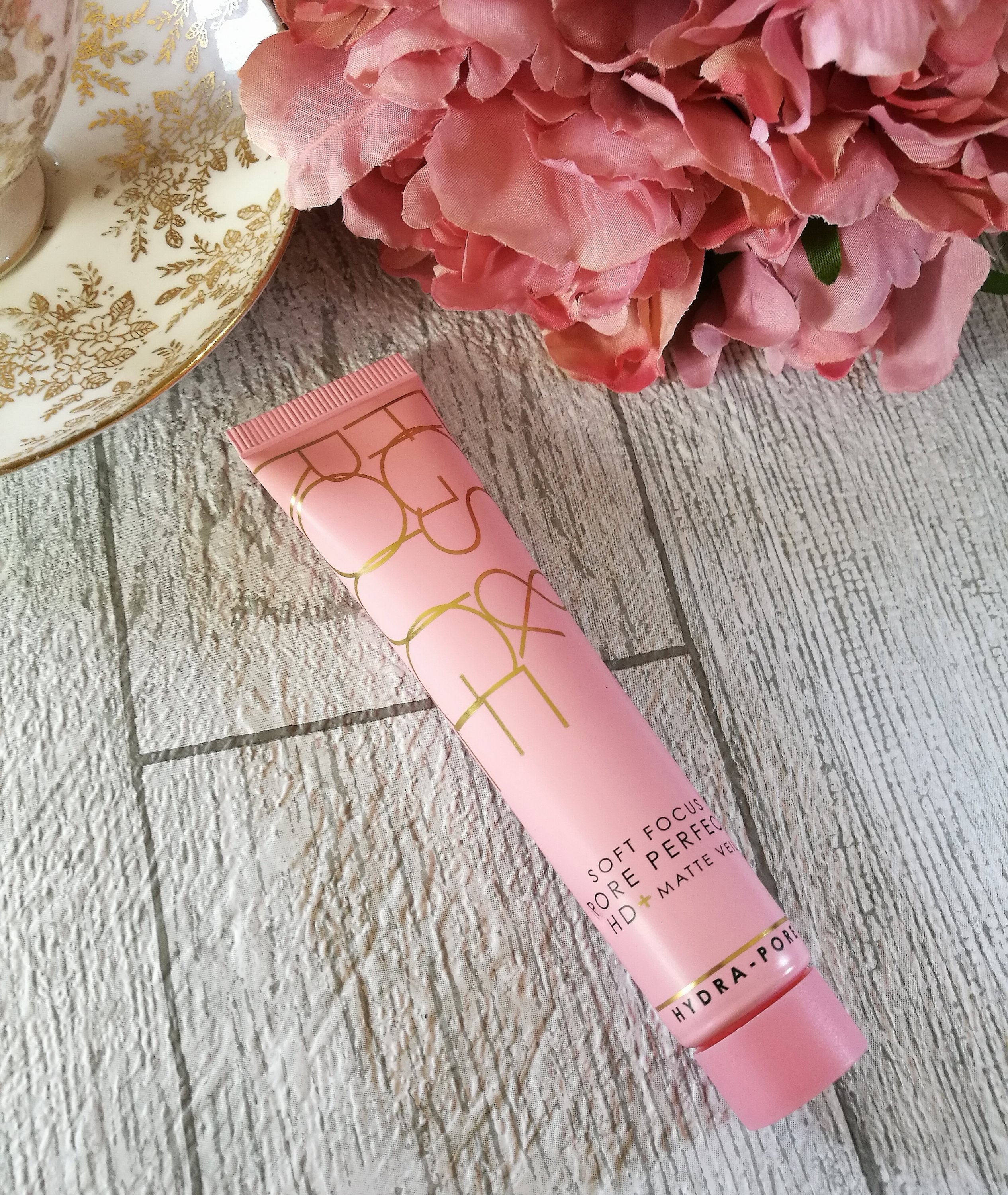 Figs & Rouge – Soft Focus Pore Perfect HD+
This is a serum that's designed to minimise the appearance of pores and leave you with a matte finish. A little goes a long way with this product but I wouldn't say it minimised my pores any more than my usual face cream does. There is also something fishy about this serum… Quite literally it smells like fish, or a certain craft glue. The smell does disappear after a while but it's not plesant when applying it. The £35 price tag is also very off putting. It does leave you with a nice matte base to apply makeup to but there are definitely cheaper products out there that do the same thing and smell less like your Friday Night dinner.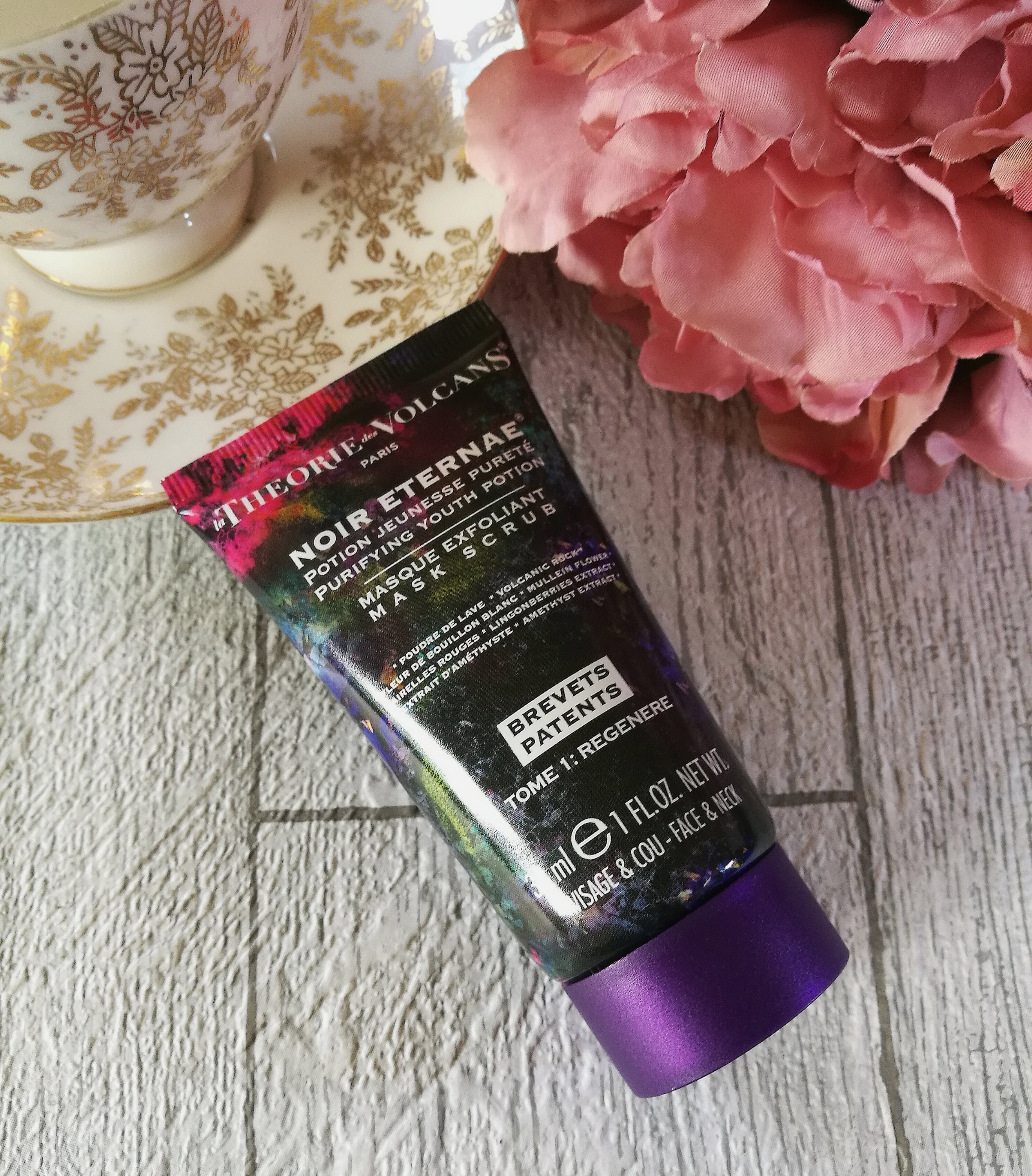 La Theorie Des Volcans – Noir Eternae Youth Potion
This is a product I've not actually used before; a mask scrub. This kind of thing has been around for a while but due to the sensitivity of my skin I've steered clear. I don't get along with face masks or scrubs very well so I was a little scared about using this. Turns out, I had nothing to be worried about! You apply a thin layer of the cream to your face and let it dry for just a couple of minutes then add some water, have a little scrub and rinse. I was left with a tiny bit of pinkness but nothing that you wouldn't expect from a scrub. My skin felt lovely and soft and the product itself smells quite nice too. I would totally recommend it if it wasn't £26.50 for a tiny (travel size in my opinion) tube. Really nice product apart from that though!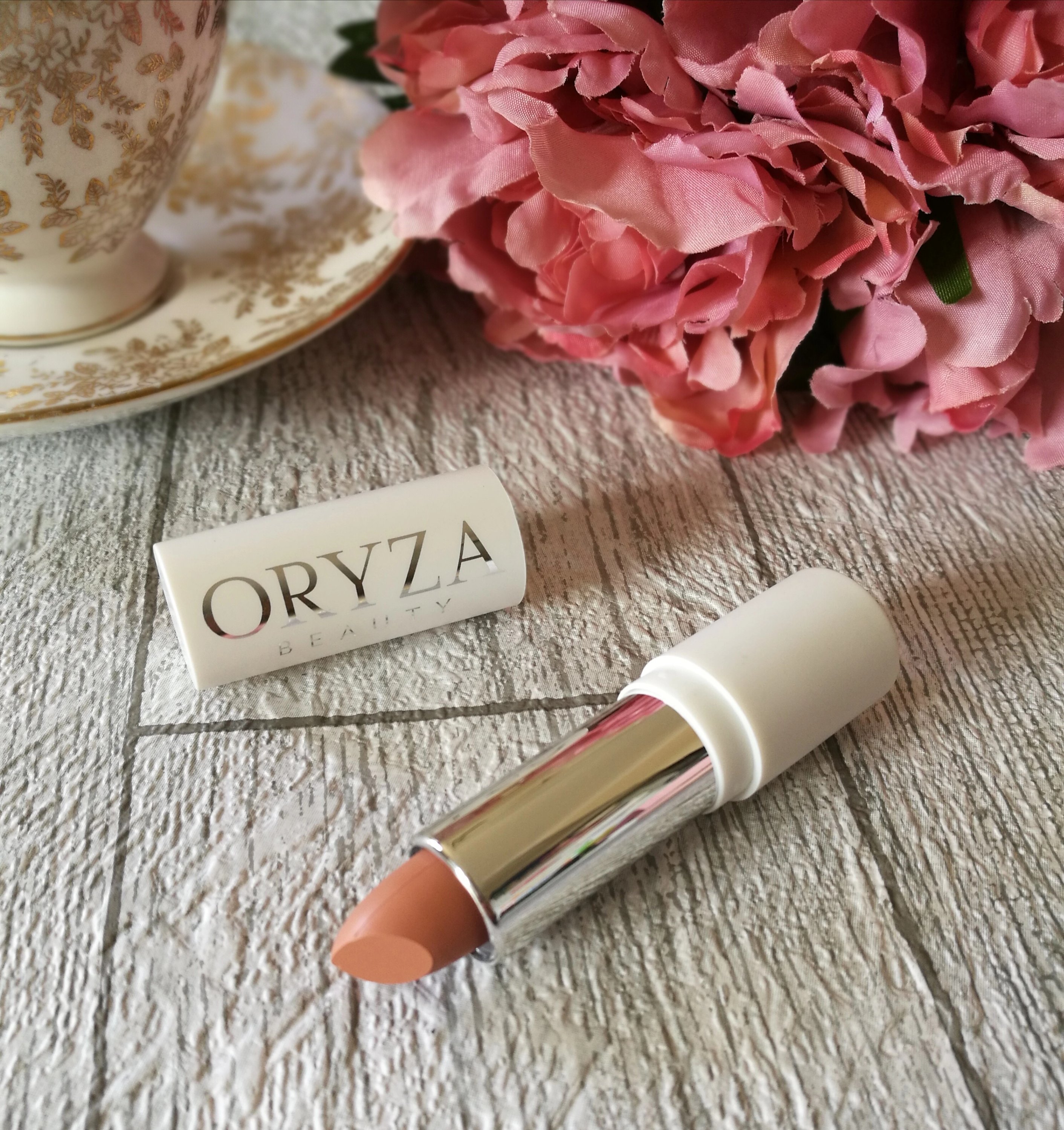 Oryza Beauty – Warm Nude Lipstick
This has got to be my favourite product this month! I LOVE a nude lipstick and I have a few in different shades and finishes from a Rimmel Matte one to an Urban Decay one with a glossier finish. This one sits quite nicely in the middle with a more satin finish. The colour is perfect for me and it goes on quite easily. It doesn't last too well and you do have to reapply after an hour or so but you can reapply easily without much flakiness like you get from matte lipsticks. There seems to be a bit of a trend this month with high priced items, this comes in at £15.95 which isn't too bad but I'd expect better staying power from a lipstick that costs that much. I am over the moon with it but it won't be replaced when I run out.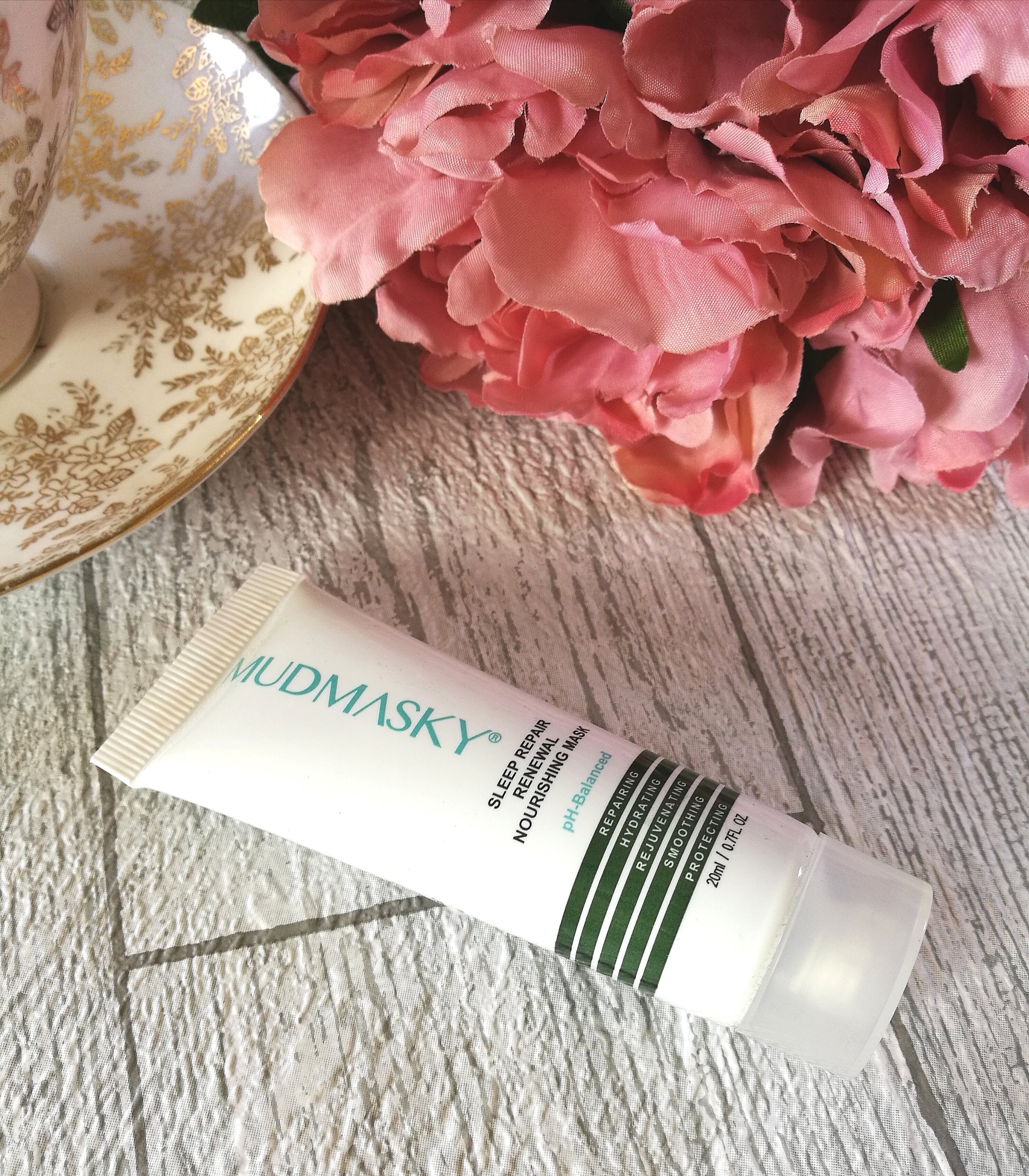 Mudmasky – Sleep Repair Renewal Nourishing Mask
This is another product I'd never tried before; an overnight mask. It's designed to hydrate and smooth skin while enducing a more restful night's sleep. I had horrible images of applying this then scaring the life out of my other half when he came to get into bed because my face was bright green….. It didn't happen which I'm not sure if I'm disappointed about or not lol! The mask actually goes on clear, you wouldn't even know it was there. I done a patch test before I tried this on my face as I was worried about having something on for 8 hours while I slept but again, I didn't have anything to worry about. It applied really easily and then dried within a couple of minutes. I did forget that I had it on my face in the morning but I always wash as soon as I get up so soon remembered when my face felt quite silky. It did leave my skin feeling lovely and soft but I can't say it helped my sleep and I'm not sure I'd replace my antiwrinkle night creams with it, especially at £61!!!! I swear Glossybox are trying to break people's banks this month!! Don't get me wrong though, I love trying high end products.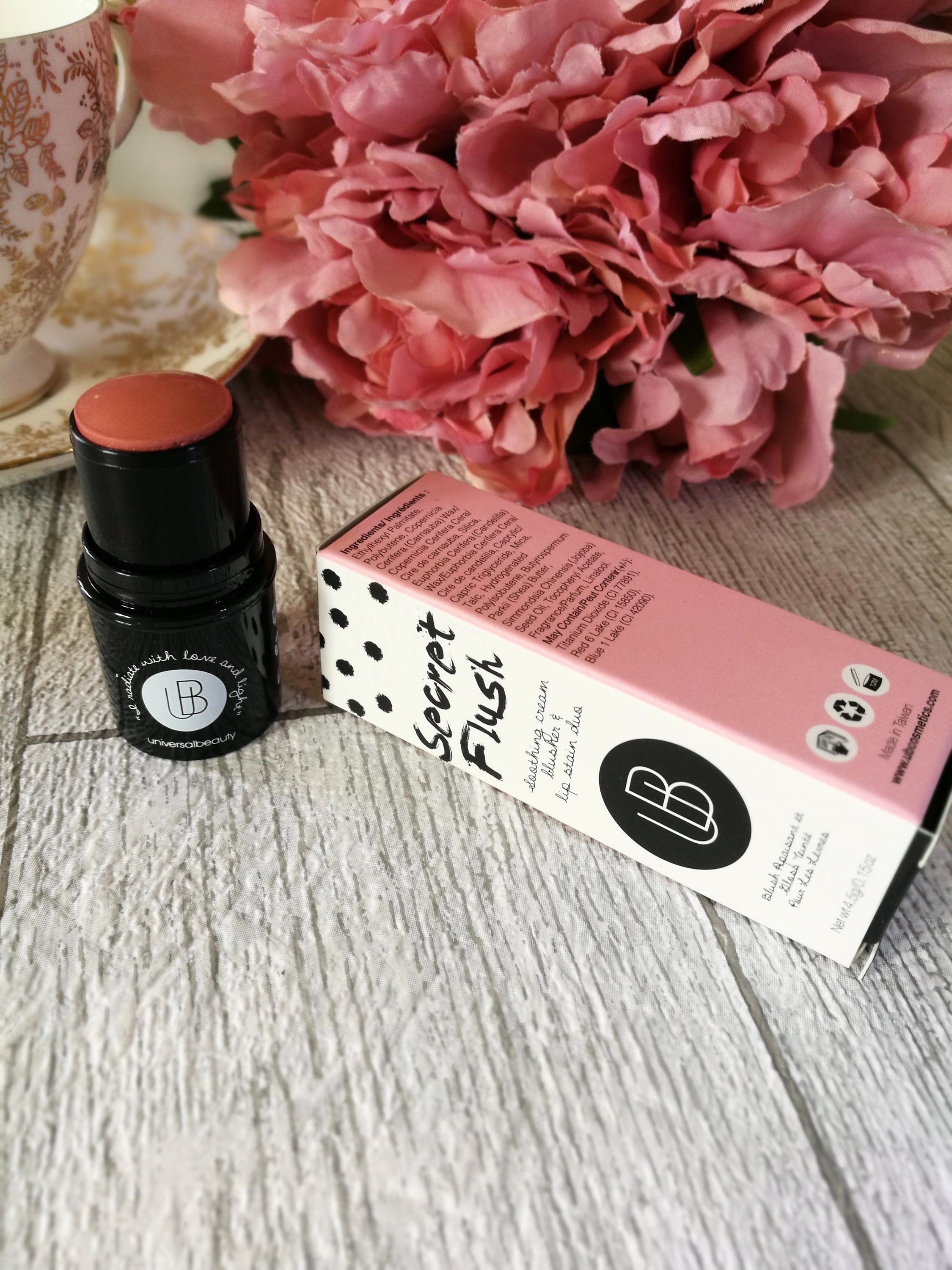 Universal Beauty – Secret Flush
This is another favourite of mine this month. It's a cute little stick blusher and lip stain that works a treat! You only need a small dab on your cheeks and it blends really well just using your finger. As a lipstain it's ok but I definitely prefer it as a blusher! It smells like an old style lipstick sweet (if you're aged 25+ you'll probably know what I mean), the powdery lolly type ones. It smells good enough to eat if you don't know what I'm on about and just sound like a crazy old lady! It's priced at £14.50 which isn't bad, especially with how long it will last! The packaging is really cute too so it's a win win for this one!
I got really excited this month as Glossybox actually asked permission to use my first image! I haven't seen it anywhere yet but I'm going to be ecstatic when I actually spot it somewhere!
Thank you for reading and as always, if you want a box yourself then follow this link https://www.glossybox.co.uk/referrals.list?applyCode=CARLY-R25&li
Or just use the code CARLY-R25 and you'll get 20% off your first box!
Honestly, I couldn't rate these boxes any higher! How else would you get to try a £60 overnight mask!!