My Favourite Beauty Products – May 19
I genuinely can't believe it's June already! Where is this year going?
May was a fantastic month for me, it was so busy and we done so many things! Throughout the month I picked up a few new beauty products that I'm now loving so thought I'd share them! It clearly seems to be a 6 monthly thing as the last time I done a post like this was January.
I love trying something new and everything I've tried this month has been great. There's nothing worse than being disappointed by new products.
So let's start with a random Internet purchase that is now one of my favourite beauty products.
Rorec Hyaluronic Eye Cream
Rorec is an Eastern Asian brand that I have used before. The eye cream kept coming up on Wish so I had a look at the reviews and they were pretty good. I'm always a little skeptical about buying things from China. The before and after photos aren't even the same eyes which is always entertaining. The purchaser reviews were a lot more promising though.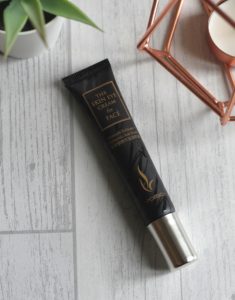 I technically bought this in April as shipping from Asia takes around 6 weeks. It's meant to reduce puffiness and dark circles while smoothing wrinkles. The cream itself is a nice creamy consistency and a little goes a long way. I have definitely noticed an improvement in my under eye bags. They are less black after use and the wrinkles haven't got any worse so it seems to be working.
It also hasn't caused any skin issues which can always be a concern when you can't read the ingredients. I'd recommend this eye cream and I will be ordering another one if it's still available in a few months time.
Morphe X Jaclyn Hill
These are probably the best thing I got this month. I met up with an Instagram buddy, Nat (check out her profile here) and she brought these along for me! She had extras where an order had got a bit muddled so had been waiting to gift them to someone who would appreciate it. Boy am I that person!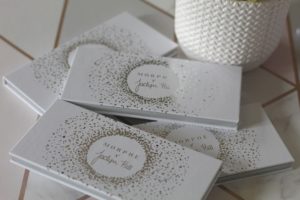 The pigmentation of these colours is crazy! They're so intense and easily blendable. I've worn eyeshadow pretty much every day since having them. If you've ever read my Lazy Girls No Makeup Makeup Look then you'll know this is a big thing for me! I'm usually far too lazy (and tired) to do a full face in the morning.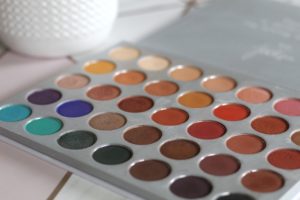 I'm totally in love with these palettes though and now I'm looking at investing in some Morphe brushes, I just can't decide on which set.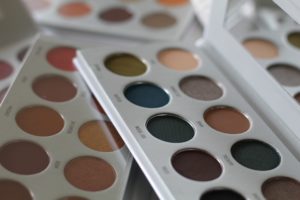 The Body Shop.
I went to a Body Shop Party halfway through the month. Not something I've ever been to before and my memories of Body Shop products were never that great. It wasn't a shop I would have gone to for favourite beauty products that's for sure! I remember them doing those odd little bath pearls and White Musk body mist but that's about it.
My next door neighbour invited me to hers though so I thought I'd see how much their products have changed. I was pleasantly surprised! We were shown a little bit of everything from skincare to makeup. It was nice being able to try out the items and really helped when deciding what to buy.
I was in dire need of a new setting spray so that was immediately ordered. I like it but I've never found one I don't. I'm pretty sure it's impossible to get a bad setting spray.
Next, I decided I needed an essence. It's the one thing I'm missing from my daily skincare routine. The Body Shop have different skincare ranges designed for different skin types. I settled on the Drops Of Youth essence as I love a bit of anti-aging.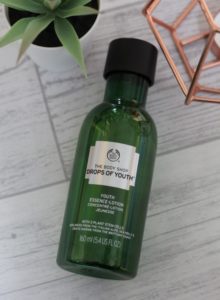 It's a gel to water formula and 3 drops is enough to cover my whole face. My skin feels great after use, smooth and tighter. It's a great addition to my routine and I really love it!
The last thing I bought was the most amazing scrub! I had something like it years ago but had never found it since. It's called Drops Of Light Liquid Scrub and it's disgustingly awesome.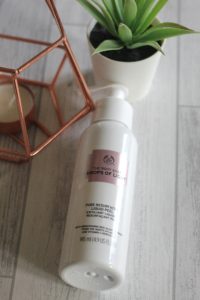 You put the gel onto your face and just start rubbing it in. These little balls start forming…. It's your skin! So gross but so amazing! It leaves your skin glowy and smooth and I'm totally in love with it!
I was after the Drops Of Youth version of this too but it was sold out. Apparently they all sell out all the time though so clearly they're good!
I've been amazed by the quality of The Body Shop products and I think I may well be purchasing more from them.
So that's my rundown on my favourite beauty products from May. Have you tried anything lately that you absolutely love? Should I be trying anything in particular? Let me know in the comments below and thanks for reading!