Carrot & Sweet Potato Cakes
I've decided this month I'm going to go as gluten free as I can to see if it helps my stomach at all. My niece has Coeliac disease and it's supposed to run in the family, I've had stomach upsets for years but I always put it down to a bad diet, it's been a lot better since I changed my diet 2 years ago but I still get the odd flare up and it's usually when I've had pizza or pasta. I do get bloated quite a lot too so even though I know I'm not coeliac, I think I'm definitely sensitive to gluten.
I made these potato cakes just to use up the sweet potatoes in my cupboard and I was pretty happy with the results! They are of course naturally Gluten Free and can be eaten hot or cold. Personally, I had them slightly warmed with some salad, perfect for lunch time.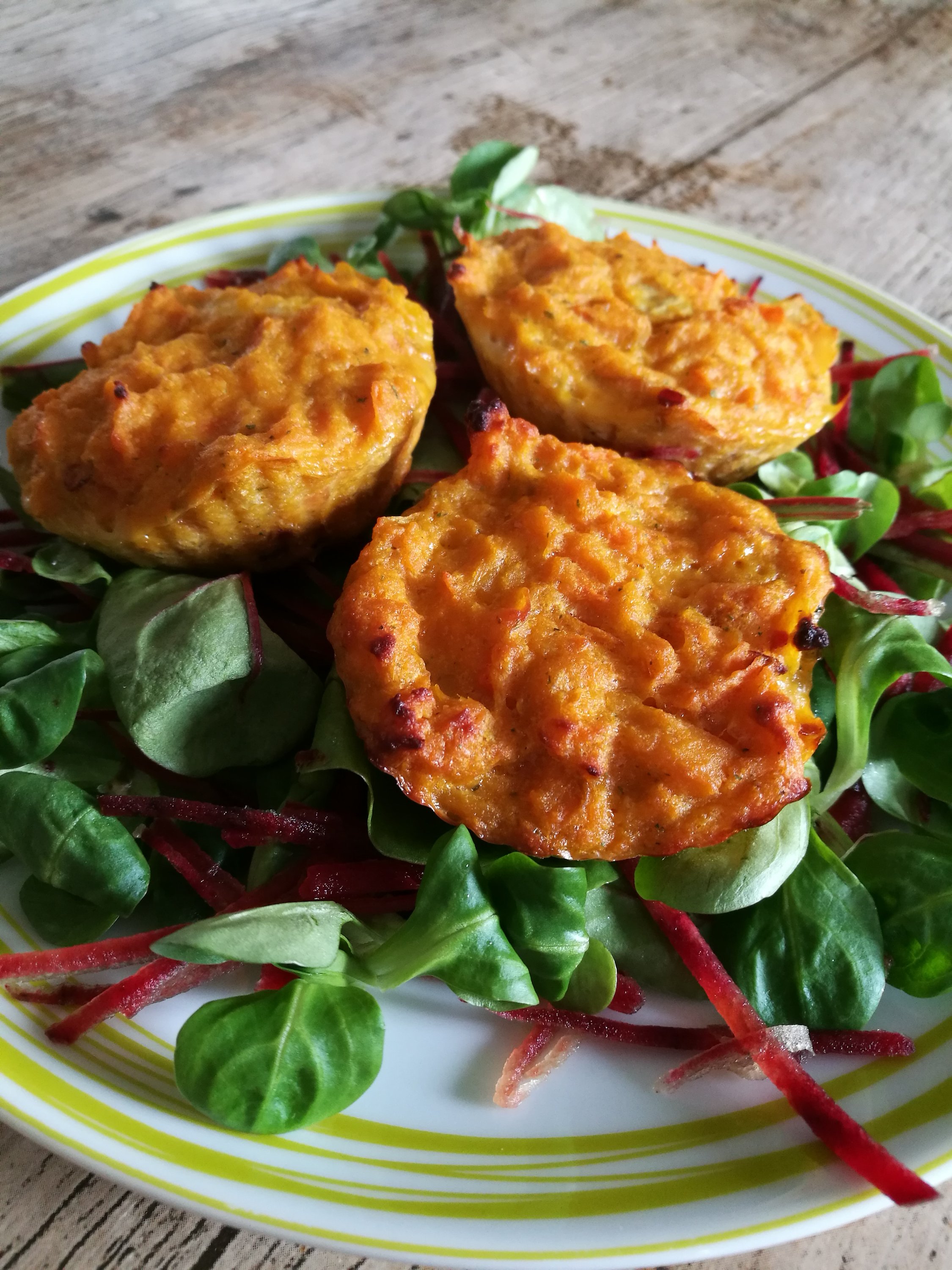 Ingredients (Makes 12)
2 Medium sweet potatoes
1 Medium/large carrot
Half an onion
1 Medium egg
1 Tsp of dried chilli flakes
1 Tsp of cumin
1 Tsp of dried coriander
Method
Peel and cube the sweet potatoes then boil for 15 minutes till softened and leave to cool slightly. Meanwhile, peel and grate your carrot and thinly dice your onion. Add the carrot, onion and cooled potato to a mixing bowl then add the chilli flakes, cumin and coriander. Using a fork mash the potato and mix it up with the other ingredients then add the egg and mix well. Spoon the mixture into 12 silicone cases and flatten it out. Pop in the oven on 180° for around 30 minutes or until the tops have started to crisp.
Serve immediately or leave on a wire rack to cool. These can be enjoyed on their own or as part of a main meal. Either way, they're delicious!
Enjoy!
Like this recipe? Find loads more on my blog and please leave me a comment to let me know what you thought. Haven't got time to make them now? Pin the below image and save it for later.