5 Slow Cooker Recipes You Need To Try This Winter
It's January, we're all trying to eat well and be healthy but let's face it, we can't be bothered to cook! It's hard to find the motivation when it's dark as soon as you get home in the evenings. If you're anything like me, you'll want to get in your PJ's asap and chill.
Because of this, it is the perfect time to dust off your slow cooker! There is nothing better than walking in the door after a long day at work and smelling the dinner already cooking away!
These recipes do require a side of some sort. Well they don't if you really can't be bothered!
To me though, these are the epitome of winter comfort food! They are just so warming and amazingly tasty, even if I do say so myself….
The Best Slow Cooker Beef Casserole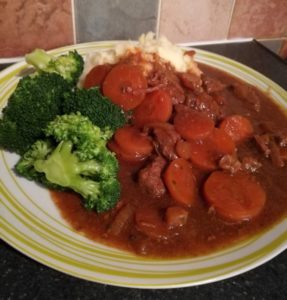 This is a take on a recipe made by my Mum. Mine is slightly different but I think we always end up adapting family recipes slightly don't we?
Click here for this recipe but don't worry, it will open a new window so you can continue to have a look at the other recipes.
Chilli Con Carne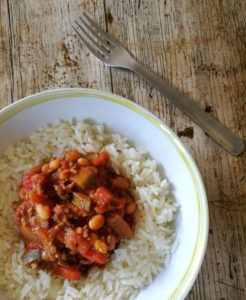 An oldie but an absolute classic! I love a good chilli and this one is packed full of vegetables too so it makes loads!
I always end up with leftovers and that usually gets used for chilli dogs.
Chilli is a good meal in the summer months too though but usually by then I'm not so fussed about doing it on the hob. Both ways are on this recipe so click here to take a look.
Creamy Chicken Pasta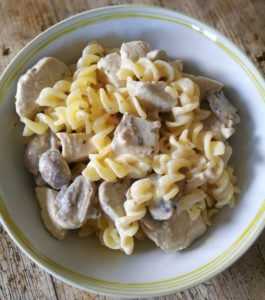 This isn't a "chuck it all in and leave it 8 hours" recipe but it is one of my all time favourites. It's so simple but you do need to keep a little bit of an eye on it.
It tends to be a Wednesday dinner for me. The 1 day I'm usually at home and able to start cooking mid-afternoon.
It's great for those days when you're feeling a little bleurgh and just can't be bothered to stand at the cooker. Click here to check it out.
Slow Cooker Pepperpot Stew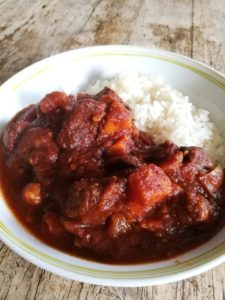 This is one of my absolute favourites and works perfectly with beef or pork. My personal favourite is pork as I think the flavour is better.
It does have a little bit of a kick to it but my kids eat it so it can't be too bad! It does already have sweet potato in it so you don't have to serve it with anything else but I do enjoy it with rice. A lot of the potato tends to dissolve after 8 hours of cooking anyway!
I genuinely forget how good this recipe is until I eat it again and it gets a little forgotten about in the summer. Click here to read it and try it yourself.
Slow Cooker Herby Chicken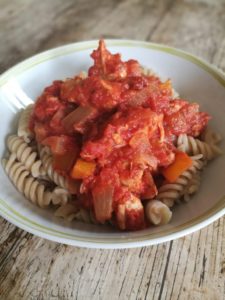 I've not actually made this myself for a little while and now I've remembered it, it's going on my menu next week!
I serve this as a pasta dish but you could put it with anything really. Also, you could change the meat if you wanted. I think this would work really well with pork too.
Click here to give this one a go yourself.
Well there you go! That's the 5 Slow Cooker Recipes I recommend you try this winter. Let me know in the comments if you do give any of them a go and what you thought.