5 Healthy Lunches You Need To Have This Week
This is a bit of a recap post; looking back at some of my favourite, healthy lunches that are perfect  for taking to work! Just make sure you write your name on your lunchbox so no one can use that excuse when they steal it from the staffroom fridge.
These recipes are best made the night before and some do keep for a few days so actually, they'll last for more than one lunchtime.
We'll start with my absolute favourite and the one I personally make for lunch (and snacks) the most often.
Curry Loaf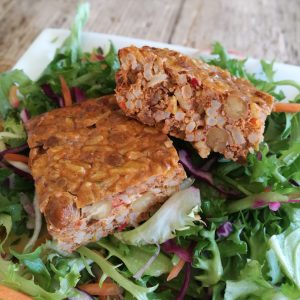 This is so unbelievably easy to make as long as you find the right ingredients. As I am gluten intolerant I have to be careful with which packet rice I use. I used to use Tesco's own cheap one but now I have to go a little more expensive and buy Bachelor's. The Lentil Dhal is fine though.
You can find the recipe HERE
This makes a big loaf and I usually get 12 slices from it so it makes it perfect to keep in the fridge where it stays good for 5 days (if you can resist eating it all for that long), or for buffet lunches.
Carrot & Sweet Potato Cakes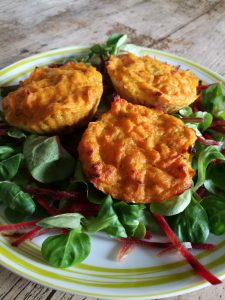 These were a bit of an experiment when I went gluten free for the first time and they worked out really well. I had them warm with a bit of salad but you could just have them on their own.
The recipe can be found HERE
These kept for a couple of days and again are perfect for snacking on when you're feeling a little peckish.
Scotch Eggs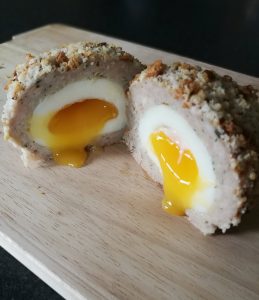 Everyone I know loves these picnic staples. These ones are baked so a lot healthier than a classic deep fried Scotch Egg and depending on what sausages you use to make them, they can be low in fat too.
I personally use low fat, gluten free sausages and have even used Heck Chicken ones before. My breadcrumbs are also made from gluten free bread.
Have a look at the recipe HERE
They seem like a lot of faff but trust me, they're worth the effort as they are amazing! I usually make 4 at a time just because my OH will also eat them and his colleagues always comment on how good they look.
Jar Noodles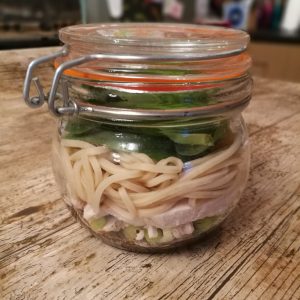 What started as an experiment but has now transformed into one of my favourites. I got fed up with buying noodle pots for lunch so made my own. This has also now transformed into a gluten free recipe for obvious reasons and it works just as well (if not better) with rice noodles!
The recipe is HERE
This saves on money and is better for the environment as there's no pot thrown away at the end. I have actually made a curry version of this recipe too but it's still in the trial and error stage at the moment.
And finally…
Smokey Bacon and Lentil Soup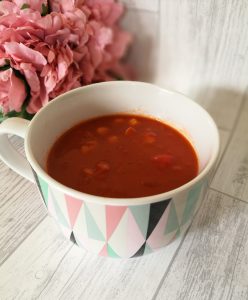 You can't beat a good soup! I have a few bowls with "lockable" lids so I can take soup to work with me. The lockable element is a little unpredictable so I usually wrap it in a carrier bag and make sure it's transported upright but they do work. Of course, a flask would also work.
This is one of my favourite soup recipes which can be found HERE
This is super healthy but really filling thanks to the chickpeas. It can be kept for 3 days in the fridge or you can always freeze a portion or 2 if you don't fancy it every day.
So that's my 5 recommendations for healthy lunches you need to have this week. There are more recipes perfect for lunch time on my blog so do go have a nose.
Tried any of these recipes? Let me know what you thought in the comments or save it for later and pin the image below.